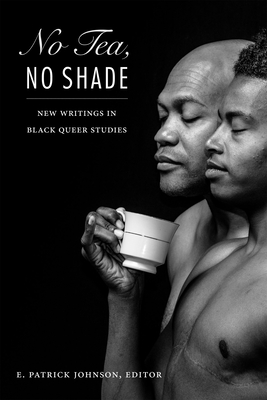 No Tea, No Shade
New Writings in Black Queer Studies
Paperback

* Individual store prices may vary.
Other Editions of This Title:
Hardcover (10/28/2016)
Description
The follow-up to the groundbreaking Black Queer Studies, the edited collection No Tea, No Shade brings together nineteen essays from the next generation of scholars, activists, and community leaders doing work on black gender and sexuality. Building on the foundations laid by the earlier volume, this collection's contributors speak new truths about the black queer experience while exemplifying the codification of black queer studies as a rigorous and important field of study. Topics include "raw" sex, pornography, the carceral state, gentrification, gender nonconformity, social media, the relationship between black feminist studies and black trans studies, the black queer experience throughout the black diaspora, and queer music, film, dance, and theater. The contributors both disprove naysayers who believed black queer studies to be a passing trend and respond to critiques of the field's early U.S. bias. Deferring to the past while pointing to the future, No Tea, No Shade pushes black queer studies in new and exciting directions.
Contributors. Jafari S. Allen, Marlon M. Bailey, Zachary Shane Kalish Blair, La Marr Jurelle Bruce, Cathy J. Cohen, Jennifer DeClue, Treva Ellison, Lyndon K. Gill, Kai M. Green, Alexis Pauline Gumbs, Kwame Holmes, E. Patrick Johnson, Shaka McGlotten, Amber Jamilla Musser, Alison Reed, Ram n H. Rivera-Servera, Tanya Saunders, C. Riley Snorton, Kaila Story, Omise'eke Natasha Tinsley, Julia Roxanne Wallace, Kortney Ziegler

Duke University Press, 9780822362425, 440pp.
Publication Date: October 28, 2016
About the Author
E. Patrick Johnson is Carlos Montezuma Professor of Performance Studies and African American Studies at Northwestern University, the coeditor of Blacktino Queer Performance and Black Queer Studies: A Critical Anthology, and the author of Appropriating Blackness: Performance and the Politics of Authenticity, all also published by Duke University Press.