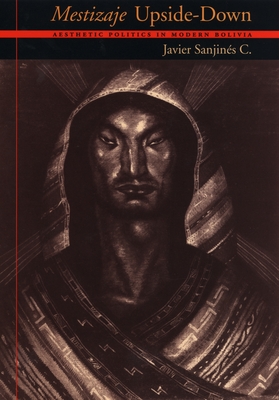 Mestizaje Upside Down (Hardcover)
Aesthetic Politics In Modern Bolivia (Pitt Illuminations)
University of Pittsburgh Press, 9780822942276, 240pp.
Publication Date: May 9, 2004
* Individual store prices may vary.
Description
Mestizaje—the process of cultural, ethnic, and racial mixing of Spanish and indigenous peoples—has been central to the creation of modern national identity in Bolivia and much of Latin America. Though it originally carried negative connotations, by the early twentieth century it had come to symbolize a national unity that transcended racial divides.
Javier Sanjinés C. contends that mestizaje, rather than a merging of equals, represents a fundamentally Western perspective that excludes indigenous ways of viewing the world. In this sophisticated study he reveals how modernity in Bolivia has depended on a perception, forged during the colonial era, that local cultures need to be uplifted.
Sanjinés traces the rise of mestizaje as a defining feature of Bolivian modernism through the political struggles and upheavals of the twentieth century. He then turns this concept upside-down by revealing how the dominant discussion of mestizaje has been resisted and transformed by indigenous thinkers and activists. Rather than focusing solely on political events, Sanjinés grounds his argument in an examination of fiction, political essays, journalism, and visual art, offering a unique and masterly overview of Bolivian culture, identity, and politics.
About the Author
Javier Sanjinés C., associate professor of Latin American literature and cultural studies at the University of Michigan, is the author of numerous Spanish-language books on Bolivian culture, and is visiting professor of cultural studies at Universidad Andina Simón Bolívar, in Quito, Ecuador.
Praise For Mestizaje Upside Down: Aesthetic Politics In Modern Bolivia (Pitt Illuminations)…
"A combination of sociopolitical history and literary and artistic criticism, Sanjines' book is an erudite meditation on Bolivian nationhood. Focusing on the concept of mestizaje, he skillfully interprets essays, novels, paintings, and photographs to illustrate the evolving vision of the nation held by the country's mestizo-criollo elite."
--Journal of Interdisciplinary History
or
Not Currently Available for Direct Purchase