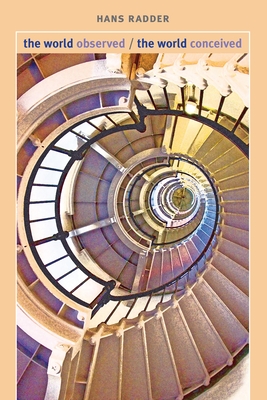 The World Observed/The World Conceived (Hardcover)
University of Pittsburgh Press, 9780822942849, 232pp.
Publication Date: July 10, 2006
Other Editions of This Title:
Paperback (7/28/2006)
* Individual store prices may vary.
Description
Observation and conceptual interpretation constitute the two major ways through which human beings engage the world. The World Observed/The World Conceived presents an innovative analysis of the nature and role of observation and conceptualization. While these two actions are often treated as separate, Hans Radder shows that they are inherently interconnected-that materially realized observational processes are always conceptually interpreted and that the meaning of concepts depends on the way they structure observational processes and abstract from them. He examines the role of human action and conceptualization in realizing observational processes and develops a detailed theory of the relationship between observation, abstraction, and the meaning of concepts.
This book provides a critical analysis of the work of various other philosophers and their accounts of scientific and ordinary-life observation and conceptualization. Radder discusses the formation and nature of concepts and demonstrates how concepts structure the phenomenal world. He then introduces and defines the notions of extensible concepts, abstraction and nonlocal meanings and explores the philosophical implications of his theory.
The World Observed/The World Conceived offers fresh insights in practices of observation and conceptualization, that will prove useful to many areas of scholarly study including ontology, epistemology, philosophy of language, philosophy of science, science studies, and cognitive science.
Praise For The World Observed/The World Conceived…
"Radder's clear, direct style makes this an enjoyable journey through a surprisingly wide range of central topics.
"Radder's clear, direct style makes this an enjoyable journey through a surprisingly wide range of central topics."
Review—Mind
"Radder has infused new life into the age-old problem or paradox involving the standard polarity between the mind-dependent and -independent approaches to the world. . . . Required reading for those philosophers and scientists concerned with this paradox and the larger mind-brain problem."
—Philosophical Psychology
or
Not Currently Available for Direct Purchase