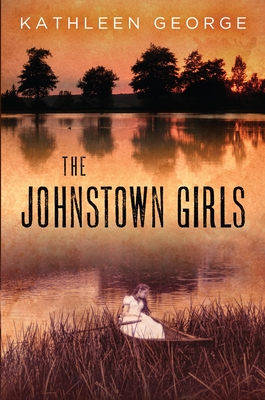 The Johnstown Girls (Hardcover)
University of Pittsburgh Press, 9780822944317, 338pp.
Publication Date: April 1, 2014
* Individual store prices may vary.
Description
Ellen Emerson may be the last living survivor of the Johnstown flood. She was only four years old on May 31, 1889, when twenty million tons of water decimated her hometown of Johnstown, Pennsylvania. Thousands perished in what was the worst natural disaster in U.S. history at the time. As we witness in
The Johnstown Girls
, the flood not only changed the course of history, but also the individual lives of those who survived it.

A century later, Pittsburgh Post-Gazette reporters Ben Bragdon and Nina Collins set out to interview 103-year-old Ellen for Ben's feature article on the flood. When asked the secret to her longevity, Ellen simply attributes it to "restlessness." As we see, that restlessness is fueled by Ellen's innate belief that her twin sister Mary, who went missing in the flood, is somehow still alive. Her story intrigues Ben, but it haunts Nina, who is determined to help Ellen find her missing half.

Novelist Kathleen George masterfully blends a history of the Johnstown flood into her heartrending tale of twin sisters who have never known the truth about that fateful day in 1889--a day that would send their lives hurtling down different paths. The Johnstown Girls is a remarkable story of perseverance, hard work, and never giving up hope in the face of seemingly insurmountable odds. It's also a tribute to the determination and indomitable spirit of the people of Johnstown through one hundred years, three generations, and three different floods.
About the Author
Kathleen George is the author of seven mysteries set in Pittsburgh: A Measure of Blood, Simple, The Odds, which was nominated for the Edgar(R) Award from the Mystery Writers of America, Hideout, Afterimage, Fallen, and Taken. She is also the author of the short story collection The Man in the Buick and editor of another collection, Pittsburgh Noir. George is a professor of theater arts and creative writing at the University of Pittsburgh and has published several books on theater, including Rhythm in Drama and, most recently, Winter's Tales: Reflections on the Novelistic Stage. She was born in Johnstown, Pennsylvania.
or
Not Currently Available for Direct Purchase