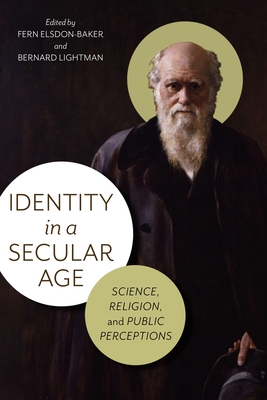 Identity in a Secular Age
Science, Religion, and Public Perceptions
Hardcover

* Individual store prices may vary.
Description
Although historians have suggested for some time that we move away from the assumption of a necessary clash between science and religion, the conflict narrative persists in contemporary discourse. But why? And how do we really know what people actually think about evolutionary science, let alone the many and varied ways in which it might relate to individual belief? In this multidisciplinary volume, experts in history and philosophy of science, oral history, sociology of religion, social psychology, and science communication and public engagement look beyond two warring systems of thought. They consider a far more complex, multifaceted, and distinctly more interesting picture of how differing groups along a spectrum of worldviews—including atheistic, agnostic, and faith groups—relate to and form the ongoing narrative of a necessary clash between evolution and faith. By ascribing agency to the public, from the nineteenth century to the present and across Canada and the United Kingdom, this volume offers a much more nuanced analysis of people's perceptions about the relationship between evolutionary science, religion, and personal belief, one that better elucidates the complexities not only of that relationship but of actual lived experience.
Praise For Identity in a Secular Age: Science, Religion, and Public Perceptions…
"Identity in a Secular Age adopts a fresh approach to the important subject of the interrelations of science and religion. Many of its chapters move the spotlight onto the public understanding of these issues and demonstrate the importance of the role of the media—books, periodicals, television—in disseminating the topic to a wide variety of nonelite audiences. This is indeed a welcome collection."—Geoffrey Cantor, University of Leeds
 

"Fern Elsdon-Baker and Bernard Lightman have refreshed the discussion of 'science and religion.' Shifting attention from intellectual elites and conflicting belief systems, their contributors embrace the methods of history and the social sciences, including social psychology, to gain access to popular perceptions of scientific and religious authority. Cutting-edge in its application of social identity theory, this is an exciting and original book."—John Hedley Brooke, Harris Manchester College, University of Oxford
 

"Building on the pioneering research of a handful of earlier scholars who explored the relationship(s) between science and religion, the contributors to this volume, primarily historians and social scientists, push the discussion beyond traditional boundaries to explore public perceptions and media portrayals. All students of science and religion will find valuable insights in this volume." —Ronald L. Numbers, University of Wisconsin-Madison
University of Pittsburgh Press, 9780822946281, 312pp.
Publication Date: September 15, 2020
About the Author
Fern Elsdon-Baker is professor of science, knowledge, and belief in society at the University of Birmingham, where she leads the Science, Knowledge and Belief in Society Research Group. She is the author of Selfish Genius: How Richard Dawkins Rewrote Darwin's Legacy.

Bernard Lightman is distinguished research professor in the Humanities Department at York University. His most recent books include Rethinking History, Science, and Religion and The Metaphysical Society (1869-1880).
 
or
Not Currently Available for Direct Purchase