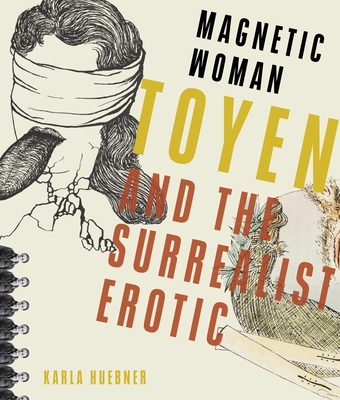 Magnetic Woman
Toyen and the Surrealist Erotic (Russian and East European Studies)
Hardcover

* Individual store prices may vary.
Description
Part art book and part biography, Magnetic Woman examines the life and work of the artist Toyen (Marie Čermínová, 1902–80), a founding member of the Prague surrealist group, and focuses on her construction of gender and eroticism. Toyen's early life in Prague enabled her to become a force in three avant-garde groups—Devětsil, Prague surrealism, and Paris surrealism—yet, unusually for a female artist of her generation, Toyen presented both her gender and sexuality as ambiguous and often emphasized erotic themes in her work. Despite her importance and ground-breaking work, Toyen has been notoriously difficult to study. Using primary sources gathered from disparate disciplines and studies of the artist's own work, Magnetic Woman is organized both chronologically and thematically, moving through Toyen's career with attention to specific historical circumstances and intellectual developments approximately as they entered her life.  Karla Huebner offers a re-evaluation of surrealism, the Central European contribution to modernism, and the role of female artists in the avant-garde, along with a complex and nuanced view of women's roles in and treatment by the surrealist movement.
Praise For Magnetic Woman: Toyen and the Surrealist Erotic (Russian and East European Studies)…
"The first English-language monograph on this major female twentieth-century painter in her Prague and Paris milieux, Magnetic Woman is not only a scrupulously researched art-historical detective story but a sensitive and insightful exploration of issues of gender, sexuality, and erotic expression in modernist and surrealist art.Art historians owe Karla Huebner a considerable debt for this pioneering study."--Derek Sayer, University of Alberta
University of Pittsburgh Press, 9780822946472, 408pp.
Publication Date: February 22, 2021
About the Author
Karla Huebner is associate professor of art history and affiliate faculty in the Women, Gender, and Sexuality program at Wright State University.