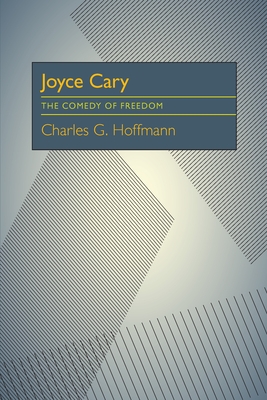 Joyce Cary (Paperback)
The Comedy of Freedom
University of Pittsburgh Press, 9780822950905, 222pp.
Publication Date: September 14, 1995
* Individual store prices may vary.
Description
Joyce Cary (1888-1957) read law at Oxford University, worked with the Red Cross the Balkan Wars, and served in Nigeria and Cameroon during World War I. In 1920, Cary moved to Oxford, where he began writing short stories and novels. His first four novels, set in Africa, drew heavily from his experiences in Nigeria. Mister Johnson, published in 1939, is generally regarded as his greatest novel. Charley Is My Darling (1940), about displaced young people at the start of World War II, found a wide readership, and A House of Children (1941) won the James Tait Black Memorial Prize for best novel. Cary also wrote a trilogy about an artist named Gulley Jimson; Herself Surprised (1941), To Be a Pilgrim (1942) and The Horse's Mouth (1944), and, in the 1950s, a second trilogy: Prisoner of Grace, Except the Lord, and Not Honour More.
About the Author
Charles G. Hoffmann was professor of English at the University of Rhode Island.