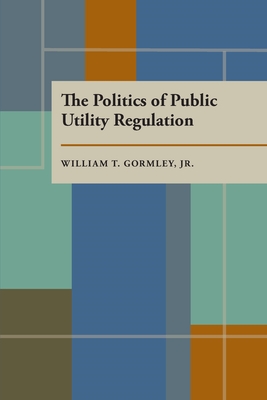 The Politics of Public Utility Regulation (Paperback)
University of Pittsburgh Press, 9780822953517, 284pp.
Publication Date: June 15, 1983
* Individual store prices may vary.
Description
The Politics of Public Utility Regulation focuses on the important and increasingly controversial issues of utility regulation by combining a sophisticated understanding of these issues with a rigorous examination of various regulatory arrangements across the American states. It draws on interviews with participants in twelve states: public utility commissioners, commission staff members, utility company executives, governmental consumer advocates, and citizen activists. In addition to offering an up-to-date, comprehensive survey of regulatory politics at the state level, Gormley makes specific proposals for regulatory reform and emphasizes the importance (and difficulty) of assuring both expertise and accountability. Students of politics and public policy will find the state-level approach useful in examining the strategies of the "New Federalism" that transfer more and more formerly federal responsibilities to the states.
About the Author
William T. Gormley, Jr. is University Professor of political science and co-director of the Center for Research on Children in the U.S., Georgetown Public Policy Institute, Georgetown University.
Praise For The Politics of Public Utility Regulation…
"The title of Gormley's book implies two areas of interest, regulation and energy. The content also includes, with almost equal prominence, the politics of public participation, state policy determinants analysis, and interest group theory. . . . A major addition to the disciplinary literatures of regulation and public participations and a substantial contribution to our understanding of how things operate in energy and communications regulation."
—American Political Science Review
"[Gormley] uses the rich and textured picture he has painted of the regulatory process to discuss the hard choices that arise from conflicting goals. The book is richest in demonstrating the impossibility of simple diagnoses or prescriptions for regulatory problems, and this makes the book highly recommended for all college libraries-indeed, for all readers seeking a firmer grasp on regulatory politics."
—Choice
or
Not Currently Available for Direct Purchase