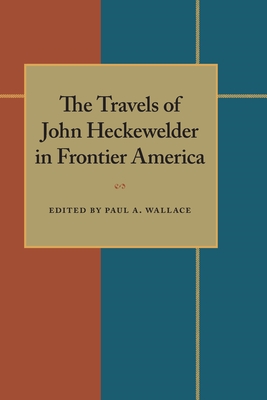 The Travels of John Heckewelder in Frontier America
Paperback

* Individual store prices may vary.
Description
Paul A. Wallace gathers the diaries and journals of John Heckewelder to prepare this engrossing account of a man who traveled extensively in the Western frontier in the service of the Moravian Church and the United States government, and recorded a great deal of early American history along the way. Heckewelder also lived among the Indians for nearly sixty years, learning their languages, sharing their activities, and wrote vividly of his life with them. Between 1762 and 1813 he crossed the Allegheny Mountains thirty times and made numerous trips down the Ohio River as far south as Kentucky, and along the Great Lakes to Detroit. Heckewelder tells of the first great migration of whites into the West, and also wrote of the early settlements in many important cities, including Detroit, Louisville, Cincinnati, Pittsburgh, Harrisburg, Schenectady and Albany.
University of Pittsburgh Press, 9780822953692, 494pp.
Publication Date: November 15, 1958
About the Author
Paul A. W. Wallace was a noted anthropologist, historian, and folklorist. He is a former chair of the department of English at Lebanon Valley College. His numerous books include Indian Paths of Pennsylvania and Indians in Pennsylvania.