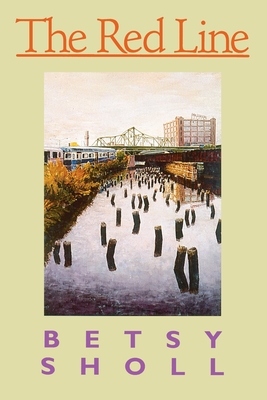 The Red Line (Pitt Poetry Series)
Paperback

* Individual store prices may vary.
Description
Winner of the 1991 Associated Writing Programs' Award Series in Poetry
Praise For The Red Line (Pitt Poetry Series)…
"The Red Line would be worth reading for this honesty, an intensity and clarity of vision that can be the same as joy. . . . This is a greatly impressive collection, which recounts pain without pretending it can go away, without claiming there's nothing else."
--American Book Review
"With the sad, sweet urgency of a blues harp player, Betsy Sholl illuminates the dark undercurrents of American life. In a world of 'hunger and trembling,' where 'truth's not supposed to be pretty anymore,' her poems are inimitable and indispensable, luminous parables of love and grace."
--Ronald Wallace
"Tough-minded and uncompromising, the poems of Betsy Sholl's new collection flare out at the reader like 'little parables of survival.' The Red Line's title poem makes us think of those neighborhoods insurance agents term 'high-risk,' and these are indeed high-risk poems that cross the borders into territory that is socially and spiritually charged. Sholl's richly layered narratives sizzle alternately with tense jazz and sudden lyric swoops of grace, and I mean grace in all its manifold definitions. This book's an arrival to celebrate, a bracing and necessary anodyne in a time marked by too much tamely risk-free verse."
—Lynda Hall
University of Pittsburgh Press, 9780822954828, 80pp.
Publication Date: November 19, 1992
About the Author
Betsy Sholl's previous books are Changing Faces, Appalachian Winter, and Rooms Overhead. She was the 1991 winner of the Maine Arts Commission chapbook competition, and a recipient of an Individual Artists Fellowship from the Maine Arts Commission. She lives with her family in Portland, Maine and teaches at the University of South Maine.