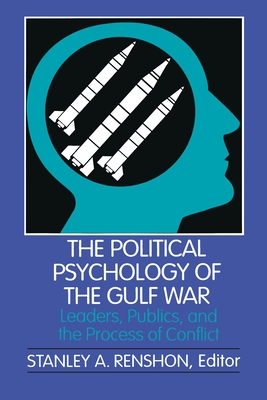 The Political Psychology of the Gulf War (Paperback)
Leaders, Publics, and the Process of Conflict
University of Pittsburgh Press, 9780822954958, 408pp.
Publication Date: July 15, 1993
* Individual store prices may vary.
Description
In these original essays, widely respected experts analyze the personal psychologies and public belief systems of the individuals and nations involved in the Gulf War - from George Bush and Saddam Hussein to the peoples of the United States, Israel, and Arab countries.  Approaching the events of 1990-1991 from the perspectives of psychology, history, mass communications, and political science, these scholars examine the dynamic relationship of events, behavior, and perceptions.
Part I deals with the psychological and political origins of the war; part II focuses on George Bush, Saddam Hussein, and the nature of their leadership and judgement; part III discusses the battle for public perceptions and beliefs waged by both sides; part IV analyzes the results of that battle as revealed by the understanding of the U.S., Israeli, and Arab publics; and part V deals with the war's consequences.  A postscript by Stanley Renshon covers military actions in the Gulf in late 1992 and early 1993.
Praise For The Political Psychology of the Gulf War: Leaders, Publics, and the Process of Conflict…
"Provides many stimulating ideas on the role of psychological factors in a dramatic international conflict."
--Journal of Peace Research