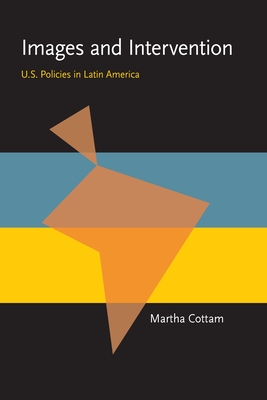 Images and Intervention (Paperback)
U.S. Policies in Latin America (Pitt Latin American Series)
University of Pittsburgh Press, 9780822955269, 240pp.
Publication Date: April 15, 1994
* Individual store prices may vary.
Description
Cottam explains the patterns of U.S. intervention in Latin America by focusing on the cognitive images that have dominated policy makers' world views, influenced the procession of information, and informed strategies and tactics.  She employs a number of case studies of intervention and analyzes decision-making patterns from the early years of the cold war in Guatemala and Cuba to the post-cold-war policies in Panama and the war on drugs in Peru.  Using two particular images-the enemy and the dependent-Cottam explores why U.S. policy makers have been predisposed to intervene in Latin America when they have perceived an enemy (the Soviet Union) interacting with a dependent (a Latin American country), and why these images led to perceptions that continued to dominate policy into the post-cold-war era. 
About the Author
Martha Cottam is C.O. Johnson Distinguished Professor of political science at Washington State University.
Praise For Images and Intervention: U.S. Policies in Latin America (Pitt Latin American Series)…
"A very timely, clear-headed, and jargon-free analysis of the factors that contribute to U.S. intervention in Latin America . . . Her major contribution is to focus attention on the importance of the images policymakers hold of cultures and peoples, and how this influences their policy decisions and choice of policy instruments. . . . A valuable and indispensable book for our times."
—Foreign Affairs
"With great detail, Cottam takes the reader through the decision-making process from the perception of the threat, to the debate over alternative policies, the marshaling of resources, and, finally, the decision to intervene."
—The Annals of the American Academy of Political Science
"This is an accurate and realistic study of U.S. foreign policy toward Latin America, one for well-informed students interested in U.S.-Latin American relations, and for students in classes on the subject."
—Perspectives on Political Science