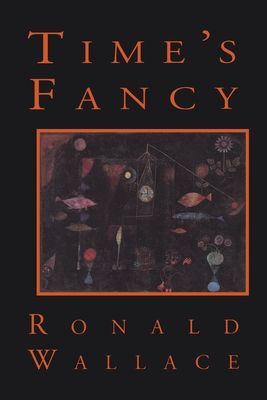 Time's Fancy (Pitt Poetry Series) (Paperback)
University of Pittsburgh Press, 9780822955481, 96pp.
Publication Date: December 16, 1994
* Individual store prices may vary.
Description
Winner of the 1995 Banta Book Prize for a Wisconsin Author
Ronald Wallace is best known for his wit and good humor, his synthesis of technical skill and strong emotion, his sensory immediacy, his accessibility, and charm. Now in Time's Fancy, his fifth collection, Wallace explores the tragic aspects of life more fully, fashioning a declarative poetry that is darker and deeper, more meditative and complex.
About the Author
Ronald Wallace is the author of numerous books of poetry, including: Long for This World: New and Selected Poems; The Uses of Adversity; Time's Fancy; People and Dog in the Sun; and The Makings of Happiness. His works of literary criticism include: God Be with the Clown: Humor in American Poetry; The Last Laugh: Form and Affirmation in the Contemporary American Comic Novel; and Henry James and the Comic Form. Wallace is Halls-Bascom Professor of English, Felix Pollak Professor of Poetry, and codirector of the creative writing program at the University of Wisconsin-Madison.
Praise For Time's Fancy (Pitt Poetry Series)…
 "Part of what sets Wallace apart from other poets who write about personal and family life is his virtuosity with complex forms. . . . Yet Wallace is no mere technician; he weds considerable formal command with grace, passion, intelligence and wit."
—Publishers Weekly
"Wallace writes a poetry accessible to the general reader: a flexible, idiomatic language capable of moving from lighthearted spoofing to grim pessimism, sometimes all in the same short poem."
—Fred Eckman
"Wallace has an inventive and witty imagination which takes him into all sorts of surprising directions. His work is not only sure in its craftsmandship, but humanly important in its subject matter in treatement. Best of all, it is exuberantly alive."
—Lisel Mueller
or
Not Currently Available for Direct Purchase