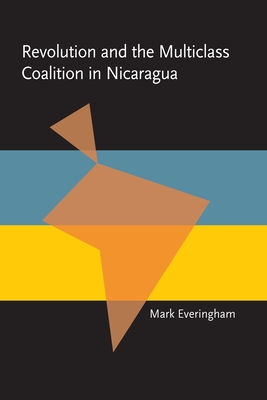 Revolution and the Multiclass Coalition in Nicaragua (Pitt Latin American Series) (Paperback)
University of Pittsburgh Press, 9780822955900, 218pp.
Publication Date: March 15, 1996
* Individual store prices may vary.
Description
This book tells the intriguing story of the multi-class coalition that formed to overthrow Somoza's Nicaraguan government in July of 1979. Mark Everingham offers personal accounts from members of the elite class, to determine the factors that led them to join the popular class in support of the Sandinista uprising.
About the Author
Mark Everingham is associate professor of political science and global studies at the University of Wisconsin, Green Bay.
Praise For Revolution and the Multiclass Coalition in Nicaragua (Pitt Latin American Series)…
"Mark Everingham's Revolution and the Multiclass Coalition in Nicaragua is a different kind of book. A political scientist, Everingham has written a masterly, fascinating analysis of the origins of the Sandinista revolution. . . . Everingham's work is helpful in illuminating the complex inter- and intra-class dimensions of the Nicaraguan revolution."
—America
"Everingham's book is helpful for understanding what drove Nicaragua's economic elites to turn against a dictator with whom they could at least do business in favor of revolutionaries whose ideology and international alliances should have left little dob that their ultimate objective, tactical concessions aside, was to do away with business altogether."
—American Political Science Review
"Most readers will . . . find this book to be a strong attempt to weave three decades of economic, political, and social developments into perceived political interests that culminated, after several false stars, in a successful cross-class opposition force."
—Perspectives on Political Science
or
Not Currently Available for Direct Purchase