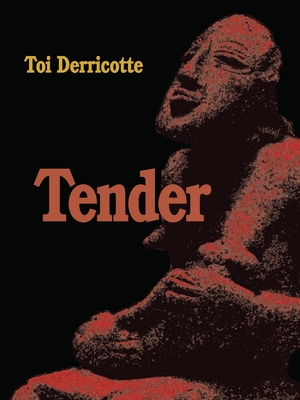 Tender (Pitt Poetry Series) (Paperback)
University of Pittsburgh Press, 9780822956402, 96pp.
Publication Date: August 14, 1997
* Individual store prices may vary.
Description
Toi Derricotte's fourth collection of poetry. Tender  probes sexuality, spirituality, emotion, child abuse, mother hatred, and the physical and psychological ravages of violence. These poems are raw and upsetting in subject matter, yet extremely readable.
About the Author
Toi Derricotte is the author of The Undertaker's Daughter, The Empress of the Death House; Natural Birth; Captivity; and Tender, winner of the Paterson Poetry Prize. She is the recipient of two Pushcart Prizes and fellowships from the National Endowment for the Arts and the Guggenheim Foundation, among other honors. Derricotte is cofounder of Cave Canem and professor of English at the University of Pittsburgh.
Praise For Tender (Pitt Poetry Series)…
"In her fourth book, the award-winning Derricotte focuses on the aftermath of slavery, continued sexism and violence within the family. These poems plunge into the psychology of race and gender and other key components of identity. . . . Her work reaches out into the black and white and comes up with meaning that is often complex and rich—in short, gray. . . . Derricotte delivers frankness and hope through her thoughtful probing of encounters with complex racial and sexual relations."
—Publishers Weekly
"Part of the charm of Derricotte's work - despite its raw and upsetting subject matter - is its extreme readability, from start to finish. In plain language that does not settle for simplicity or cliché, these poems probe being at its root - sexually, spiritually, emotionally, and intellectually - and recount how violence-both physical and mental-ravages the self. . . . Recommended for all poetry collections."
—Library Journal
"Raw, honest and provocative. It hits those vulnerable spots in us where we question our openness to such issues as racial harmony and sexual freedom. . . . This is an emotionally compelling collection, one that lives for the reader in its stark images."
—Kliatt
"Derricotte's language feels, as usual, fresh and urgent, but Tender is a highly crafted volume, with poems lodged in an intricate structure. . . . Derricotte's range of diction, form, and subject is grand."
—Women's Review of Books
or
Not Currently Available for Direct Purchase