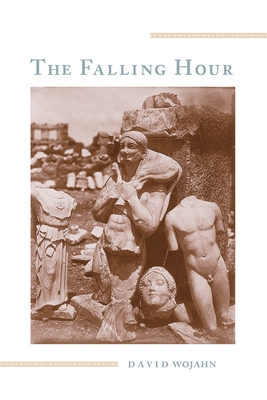 The Falling Hour (Pitt Poetry Series) (Paperback)
University of Pittsburgh Press, 9780822956426, 128pp.
Publication Date: May 8, 1997
* Individual store prices may vary.
Description
The Falling Hour is the fifth collection of poetry by David Wojahn, one of the most highly regarded poets of his generation. It is a fiercly elegiac and even apocalyptic book, culminating in a series of blistering elegies written after the sudden death of Wojahn's wife, the poet Linda Hull. In these poems, the process of mourning and lamentation is examined in all of its intricacy, rage, and sorrowful ambivalence.
About the Author
David Wojahn is professor of English at Virginia Commonwealth University and also teaches in the MFA in Writing Program of the Vermont College of Fine Arts. He is the author of Spirit Cabinet, The Falling Hour, Late Empire, Mystery Train, Glassworks, Icehouse Lights, Interrogation Palace, a finalist for the Pulitzer Prize, and World Tree, winner of the Lenore Marshall Prize. Wojahn is the recipient of four Pushcart Prizes, the William Carlos Williams Book Award, the Carole Weinstein Poetry Prize, the George Kent Memorial Prize, and the O. B. Hardison Jr. Poetry Prize, among other honors. He has received fellowships from the Guggenheim Foundation and the National Endowment for the Arts.
Praise For The Falling Hour (Pitt Poetry Series)…
"In Wojahn's fifth collection of verse—the first since the death of his wife, the poet Lynda Hull—loss and language seem both more at odds and more inseparable than ever. Here grieving is countered with long lines, loquaciousness, and the polyphonic buzz of culture; the holes in the poet's life are filled with smart, terrifying poems. Wojahn seems caught up in a maelstrom of his making, and the result is a stirring, anguished book, revealing of the poet's grief and emblematic of its cost."
--The New Yorker
"What distinguishes Wojahn from other poets who troll the headlines for big ironies is that he is technically interesting and accomplished. In this collection, his diverse influences—his own Minnesota, rock and roll, pentameter, the New York World's Fair, Troy and Ovid—merge admirably."
--Publishers Weekly