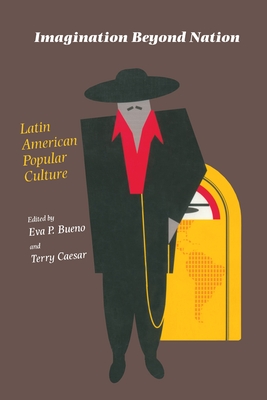 Imagination Beyond Nation
Latin American Popular Culture (Pitt Latin American Series)
Paperback

* Individual store prices may vary.
Description
Can scholarly pursuit of soap operas and folk art actually reveal a national imagination? This innovative collection features studies of iconography in Mexico, telenovelas in Venezuela, drama in Chile, cinema in Brazil, comic strips and tango in Argentina, and ceramics in Peru. In examining these popular arts, the scholars gathered here ask the same broad questions: what precisely is a national culture at the level of the popular? The national idea in Latin America emerges from these pages as a problematic, divided one, worth sustained attention in the field of culture studies. Many different arts come forth in all their richness and vitality, compelling us to look, listen, and understand.
Praise For Imagination Beyond Nation: Latin American Popular Culture (Pitt Latin American Series)…
"It is inordinately refreshing to read these essays. They are original and provocative.... Perhaps the singlemost original contribution is the essays' relationship to questions of nationness. In a field that is often absurdly tied to the idea and preservation of some kind of threatened or precarious national essence perceived as embodied in various objects and popular culture practices, these essays expand and problematize the idea of nationness while sustaining its possibility."
--Ana M. López, Tulane University
University of Pittsburgh Press, 9780822956860, 328pp.
Publication Date: March 4, 1999
About the Author
Eva P. Bueno teaches Spanish and comparative literature at Penn State Univ., Dubois. She has published Resisting Boundaries (1995) and essays on Spanish-American and Brazilian literature in MLN, Revista de crítica literaria latinoamericana, Sociocriticism, and others. She is editing The Feminist Encyclopedia of Latin American Literature  and Naming the Father.

Terry Caesar teaches American literature and literary theory at Clarion Univ., and is the author of Forgiving the Boundaries), Conspiring with Forms and Writing in Disguise. His essays have been published in American Literary History, History, Substance, and the Yale Journal of Criticism.