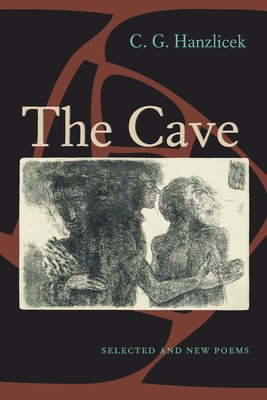 The Cave (Paperback)
Selected And New Poems (Pitt Poetry Series)
University of Pittsburgh Press, 9780822957492, 120pp.
Publication Date: March 2, 2001
* Individual store prices may vary.
Description
This collection spans twenty-five years in the career of this highly regarded poet. It features poems from the books Stars, Calling the Dead,When There Are No Secrets, and Against Dreaming, along with seventeen new poems.

About the Author
C.G. Hanzlicek is the author of seven books of poetry: Living in It, Stars (winner of the 1977 Devins Award for Poetry), Calling the Dead, A Dozen for Leah, When There Are No Secrets, Mahler: Poems and Etchings, and Against Dreaming. He has translated Native American songs, A Bird's Companion, and poems from the Czech, Mirroring: Selected Poems of Vladimir Holan, which won the Robert Payne Award from the Columbia University Translation Center in 1985.  Since 1966, he has been teaching at California State University, Fresno, where he is the director of the Creative Writing Program.
Praise For The Cave: Selected And New Poems (Pitt Poetry Series)…
"The Cave is poetry with an intuitive feel for the world of seas and high meadows, for hawks, lizards, people, and places filled with what poet James Wright once called "the genius of place.' These luminous, ruminative poems speak to us as directly as fresh wind with the power to measure human endeavor, communal aspiration, and individual despair. These are welcome, memorable poems, courage-built and always crafty, funny and wry, and deeply loving. Who could want more?"
--Southern Review
"C. G. Hanzlicek has been writing a visionary, unsettling poetry of need for several decades. With its short, narrative pacing, his poetry addresses many individuals as it reminds the speaker about the limits of human time. His life in California is a world of vast landscapes and political realities, where the mystery of a land under pressure is the stage for poetic wonder and absolution. To have a major poetry press gather Hanzlicek's work is an encouraging sign that our choices as readers have expanded."
—The Bloomsbury Review
"Reading these poems is like taking a long walk with a friend. Enjoyable, and at times enlightening."