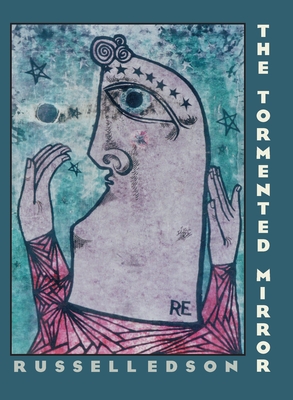 The Tormented Mirror (Pitt Poetry Series) (Paperback)
University of Pittsburgh Press, 9780822957638, 96pp.
Publication Date: February 22, 2001
* Individual store prices may vary.
Description
This is the first book in the Pitt Poetry Series by this popular and enigmatic poet, considered the foremost writer of prose poetry in America. In eleven collections over thirty years, Edson has created his own poetic genre, a surreal philosophical fable, easy to enter, but difficult to leave behind. In The Tormented Mirror, Edson continues and refines his form in seventy-three new poems.

About the Author
Russell Edson is a playwright, novelist, and poet. He is the author of numerous  poetry collections, including The Tormented Mirror, The Reason Why the Closet-Man is Never Sad, The Wounded Breakfast: Ten Poems, and The Tunnel: Selected Poems.
Praise For The Tormented Mirror (Pitt Poetry Series)…
"It is not surprising to discover . . . that Edson is an artist as well as a poet. His treatment of language is essentially plastic, verging at time on the cubistic."
--Poetry Magazine
"Edson is the undisputed master of the prose poem. . . . though his poems are nearly always accessible, dealing with the commonplace and commonness of life, they do so in highly uncommon ways, and our assumptions are continually being put topsy-turvy."
--Choice
"His prose poems are brief glimpses into a visionary world with haunting analogies to our own. The tone ranges from weird humor through the poignant and melancholy to the genuinely scary. The images are hard and clear."
--Library Journal
"With 10 previous collections to his credit, Edson is the godfather of the prose poem in America. His work sets a standard for prose poetry that few other practitioners can meet. Most of them don't try, telling anecdotes and offering aesthetic and ethical musings in their prose poems instead of practicing the pure surrealism that is Edson's forte. An Edson prose poem proceeds like a joke, beginning with an odd situation . . . developing with skewed logic, and concluding with some kind of surprise. But Edson's jokes are dreamier than any stand-up comic's, full of sexual and scatological twists and weird metamorphoses. They can elicit laughter, disgust, or both simultaneously, and they defy easy interpretation, for they lack overt symbolism. They are disturbing but often, especially in this book, as dazzling as a good Dali or De Chirico painting."
—Booklist
With "The Tormented Mirror", Edson once again shows himself to be a master of the prose poem ... Edson's competent hands make the genre of prose poetry his own by the using the history of a tradition and opening it up for a contemporary audience."

—The Bloomsbury Review
"Edson's poems, as always, are odd, mysterious and funny ... (The Tormented Mirror) should expand and deepen contemporary knowledge of the prose poem."
—Boston Review