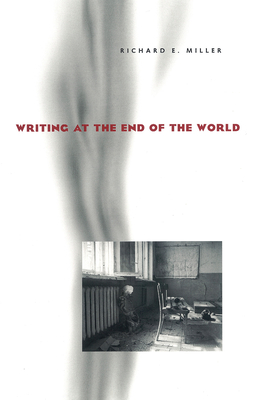 Writing at the End of the World (Pittsburgh Series in Composition)
Paperback

* Individual store prices may vary.
Description
What do the humanities have to offer in the twenty-first century? Are there compelling reasons to go on teaching the literate arts when the schools themselves have become battlefields? Does it make sense to go on writing when the world itself is overrun with books that no one reads? In these simultaneously personal and erudite reflections on the future of higher education, Richard E. Miller moves from the headlines to the classroom, focusing in on how teachers and students alike confront the existential challenge of making life meaningful. In meditating on the violent events that now dominate our daily lives--school shootings, suicide bombings, terrorist attacks, contemporary warfare--Miller prompts a reconsideration of the role that institutions of higher education play in shaping our daily experiences, and asks us to reimagine the humanities as centrally important to the maintenance of a compassionate, secular society. By concentrating on those moments when individuals and institutions meet and violence results, Writing at the End of the World provides the framework that students and teachers require to engage in the work of building a better future.
Praise For Writing at the End of the World (Pittsburgh Series in Composition)…
"Rich, provocative, and multigenric. . . . The most consistent strength in 'Writing at the End of the World' is Miller's ability to locate existing binaries and blend competing arguments to produce strikingly original insights."
--JAC

"Only a book as eloquently composed and carefully reasoned as this one could provide the critical optimism missing from the Humanities today. Miller's intelligent and moving study gives me hope that writing does matter after all, even and especially in the face of our greatest national traumas. This book is humanistic writing at its very best."
—Diana Fuss, Princeton University


"Richard E. Miller is that rarity in today's academia, a writer of passion and originality whose ideas never conform to predictable party lines.  Miller is at his incisive best in this absorbing 'institutional  autobiography' on how 'writing may be said to matter' in the post-Columbine, post-9/11 world."
—Gerald Graff, author of Clueless in Academe
University of Pittsburgh Press, 9780822958864, 248pp.
Publication Date: November 1, 2005
About the Author
Richard E. Miller is associate professor of English at Rutgers University. He is the author of As If Learning Mattered: Reforming Higher Education, and coauthor of The New Humanities Reader.
or
Not Currently Available for Direct Purchase