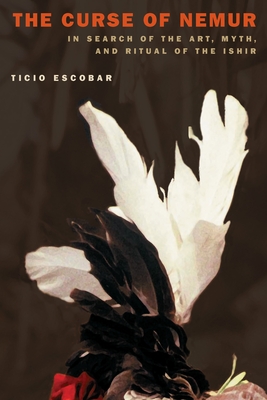 The Curse of Nemur (Paperback)
In Search of the Art, Myth and Ritual of the Ishir (Pitt Illuminations)
University of Pittsburgh Press, 9780822959373, 360pp.
Publication Date: February 15, 2007
Other Editions of This Title:
Hardcover (2/15/2007)
* Individual store prices may vary.
Description
The Tomáraho, a subgroup of the Ishir (Chamacoco) of Paraguay, are one of the few remaining indigenous populations who have managed to keep both their language and spiritual beliefs intact. They have lived for many years in a remote region of the Gran Chaco, having limited contact with European or Latin American cultures. The survival of the Tomáraho has been tenuous at best; at the time of this writing there were only eighty-seven surviving members.
Ticio Escobar, who lived extensively among the Tomáraho, draws on his acquired knowledge of Ishir beliefs to confront them with his own Western ideology, and records a unique dialogue between cultures that counters traditional anthropological interpretation. The Curse of Nemur--which is part field diary, part art critique, and part cultural anthropology—offers us a view of the world from an entirely new perspective, that of the Ishir. We acquire deep insights into their powerful and enigmatic narrative myths, which find expression in the forms of body painting, feather decoration, dream songs, shamanism, and ritual.
Through dramatic photographs, native drawings, extensive examination of color and its importance in Ishir art, and Escobar's lucid observation, The Curse of Nemur illuminates the seamless connection of religious practice and art in Ishir culture. It offers a glimpse of an aesthetic "other," and in so doing, causes us to reexamine Western perspectives on the interpretation of art, belief, and Native American culture.
About the Author
Tico Escobar is founder and director of the Museo del Barro in Asunción, Paraguay.  He is author of more than ten books on Paraguayan indigenous peoples.
Praise For The Curse of Nemur: In Search of the Art, Myth and Ritual of the Ishir (Pitt Illuminations)…
"The Curse of Nemur is a service to literature, to art criticism, to the comparative study of religions, to shamanism, the practice of anthropology, and above all to the rethinking of the role of Native Americans in shaping the self-understanding of America."
—Michael Taussig, Columbia University, from the foreword
"The Curse of Nemur is a beautifully written, profoundly engaged exploration of the mythology of a small indigenous society in a corner of Paraguay's Great Chaco plain. At once original, sensitive, and thoughtful in execution, The Curse of Nemur is Tristes Tropiques meets Mircea Eliade with the newer sensibilities of reflexive ethnography and literary theory in the mix. It's a smart, sometimes moving view of the cosmology of a little-known people and is valuable for anyone seeking to understand more about the pain, beauty, and complexity of indigenous experience in this hemisphere."
—Orin Starn, author of Ishi's Brain: In Search of America's Last "Wild" Indian
"Ticio Escobar suggests a point of contact between his own sensibility and that of the shaman who puts red feathers in his bracelet 'because they are beautiful.' The power of this beauty draws together and bridges the two cultures, while they remain conscious of their difference. The Curse of Nemur signals an important turn, a sensual approach to indigenous art and the poetics of mythology, without losing sight of the vitality of their roles across different societies."
—Laura Malosetti, National University of San Martín, Argentina
"A compelling read. . . . Escobar comes to Ishir mythology and art as a literary and art critic, but it would be a waste to read this book purely in the spirit of literary criticism, for the stories that the Ishir tell, their body art, and their rituals are far too interesting in their own right."
—Journal of the Royal Anthropological Institute
or
Not Currently Available for Direct Purchase