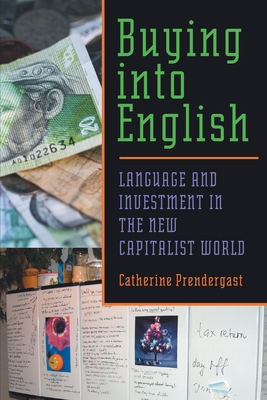 Buying into English (Paperback)
Language and Investment in the New Capitalist World (Composition, Literacy, and Culture #31)
University of Pittsburgh Press, 9780822960010, 192pp.
Publication Date: May 20, 2008
* Individual store prices may vary.
Description
Many developing countries have little choice but to "buy into English" as a path to ideological and material betterment.
Based on extensive fieldwork in Slovakia, Prendergast assembles a rich ethnographic study that records the thoughts, aspirations, and concerns of Slovak nationals, language instructors, journalists, and textbook authors who contend with the increasing importance of English to their rapidly evolving world. She reveals how the use of English in everyday life has becomes suffused with the terms of the knowledge and information economy, where language is manipulated for power and profit.
Buying into English presents an astute analysis of the factors that have made English so prominent and yet so elusive, and a deconstruction of the myth of guaranteed viability for new states and economies through English.
About the Author
Catherine Prendergast is professor of English at the University of Illinois at Urbana-Champaign. She is the author of Literacy and Racial Justice: The Politics of Learning after Brown v. Board of Education.
Praise For Buying into English: Language and Investment in the New Capitalist World (Composition, Literacy, and Culture #31)…
"Raising serious sociolinguistic and social issues, Prendergast's book reads like an inspiring fiction."
—World Englishes
"Full of stories, large and small, about the cheapening of English in a country where people had once fetishized it, going to great lengths to learn it for themselves and their children under a regime that placed as many obstacles as possible in their path."
—The Nation