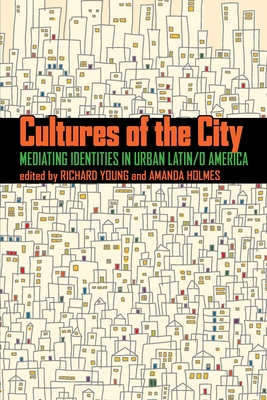 Cultures of the City
Mediating Identities in Urban Latin/o America (Pitt Latin American Series)
Paperback

* Individual store prices may vary.
Description
Cultures of the City explores the cultural mediation of relationships between people and urban spaces in Latin/o America and how these mediations shape the identities of cities and their residents.

Addressing a broad spectrum of phenomena and disciplinary approaches, the contributors to this volume analyze lived urban experiences and their symbolic representation in cultural texts. Individual chapters explore Havana in popular music; Mexico City in art; Buenos Aires, Recife, and Salvador in film; and Asuncion and Buenos Aires in literature. Others focus on particular events, conditions, and practices of urban life including the Havana book fair, mass transit in Bogotá, the restaurant industry in Los Angeles, the media in Detroit, Andean festivals in Lima, and the photographic record of a visit by members of the Zapatista Liberation Army to Mexico City.

    The contributors examine identity and the sense of place and belonging that connect people to urban environments, relating these to considerations of ethnicity, social and economic class, gender, everyday life, and cultural practices. They also consider history and memory and the making of places through the iterative performance of social practices. As such, places are works in progress, a condition that is particularly evident in contemporary Latin/o American cities where the opposition between local and global influences is a prominent facet of daily life.

These core issues are theorized further in an afterword by Abril Trigo, who takes the chapters as a point of departure for a discussion of the dialectics of identity in the Latin/o American global city.
Praise For Cultures of the City: Mediating Identities in Urban Latin/o America (Pitt Latin American Series)…
"Original and stimulating, Cultures of the City considers very current and often unexpected topics with creativity and rigor. This book fills significant gaps in the field of urban cultural studies as it examines the city from both humanistic and social science perspectives."
—Marcy E. Schwartz, Rutgers University
"This collection creates a new kind of urban dialogue between the social sciences and the humanities by transgressing the traditional boundaries of what is considered urban or cultural studies within Latin/o America."
—Setha M. Low, City University of New York
University of Pittsburgh Press, 9780822961208, 264pp.
Publication Date: December 31, 2010
About the Author
Richard Young is professor emeritus of Spanish and Latin American studies at the University of Alberta. He is the editor of Popular Culture, Music, Identities and Latin American Postmodernisms, and the author, editor, or translator of numerous other articles and books.
Amanda Holmes is associate professor and department chair of Hispanic studies at McGill University. She is the author of City Fictions: Language, Body, and Spanish American Urban Space.