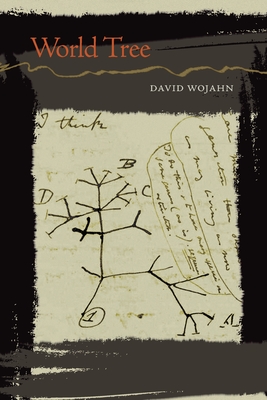 World Tree (Pitt Poetry Series) (Paperback)
University of Pittsburgh Press, 9780822961420, 144pp.
Publication Date: February 20, 2011
* Individual store prices may vary.
Description
World Tree is in many respects, David Wojahn's most ambitious collection to date; especially notable is a 25-poem sequence of ekphrastic poems, "Ochre," which is accompanied by a haunting series of drawings and photographs of Neolithic Art and anonymous turn of the last century snapshots.

Wojahn continues to explore the themes and approaches which he is known for, among them the junctures between the personal and political, a giddy mixing of high and pop culture references, and a deep emotional engagement with whatever material he is writing about.

Winner of the 2012 Lenore Marshall Poetry Prize from the Academy of American Poets
About the Author
David Wojahn is professor of English at Virginia Commonwealth University and also teaches in the MFA in Writing Program of the Vermont College of Fine Arts. He is the author of Spirit Cabinet, The Falling Hour, Late Empire, Mystery Train, Glassworks, Icehouse Lights, and Interrogation Palace, which was a finalist for the Pulitzer Prize. Wojahn is the recipient of four Pushcart Prizes, the William Carlos Williams Book Award, the Carole Weinstein Poetry Prize, the George Kent Memorial Prize, and the O. B. Hardison Jr. Poetry Prize, among other honors. He has received fellowships from the Guggenheim Foundation and the National Endowment for the Arts.
Praise For World Tree (Pitt Poetry Series)…
"With infinite jest, with acute pitiless sadness, calm roaring, and immense insight, David Wojahn, in this epic fresco, tells us our story. As in Homer, as in Jim Sheridan's Brothers."
—Tomaz Salamun
"For David Wojahn, the personal is historical. He is our master of the long view, constantly reminding us that humanity's past, even our prehistoric past, isn't over or even past. His poems increasingly have grown to be complex webs of allusion in which high culture and low have equal weight. He lauds and condemns, and shields no one, not even himself, from his frank appraisals of character. And yet he has also become one of our finest and most sympathetic and forgiving elegists."
—Mark Jarman
 
"Haunting and haunted, the ghosts of the past—spirits from the caves at Altamira or from Sumerian antiquity, spirits from the lost Minnesota of the 1950s to the turbulent, gun-toting twenty-first century—rise up in warning, anger, and love and are put to rest in David Wojahn's magnificent new collection. This is a book that takes on all of human history as its subject, making breathtaking connections between the personal and the public in elegant but ferocious language."
—Maura Stanton
"Wojahn's acrobatic logic, intellectual ambition and well-crafted sentences make for an exhilarating read."
—Minnesota Star-Tribune
"Read it. Read it. Read it. Read it, if nothing else, because Wojahn's doing rhythmic structural stuff in his poetry that makes a whole mess of other poets look like they're not even trying to answer any questions about beat, pulse, the ticking that blips beneath us all. It's a hell of a book."
—Corduroy Books
"Wojahn's acrobatic logic, intellectual ambition and well-crafted sentences make for an exhilarating read."
—Pittsburgh Poet-Gazette
"Wojahn displays a vulnerability that is often very moving, especially in his love for his family, and for the dead, and in his shyly passionate desire for artistic expression. . . . Throughout this engaging and wonderful collection of poems, Wojahn's speech never falters, as his voice knits the fragments of the pain-filled world into a marvelous pattern—one that seems likely to endure."
—Tikkun
"The poems are large, bold, idiosyncratic, beautiful and compelling, and should earn the author an audience as wide as a living American poet can have."
—Green Mountains Review
or
Not Currently Available for Direct Purchase