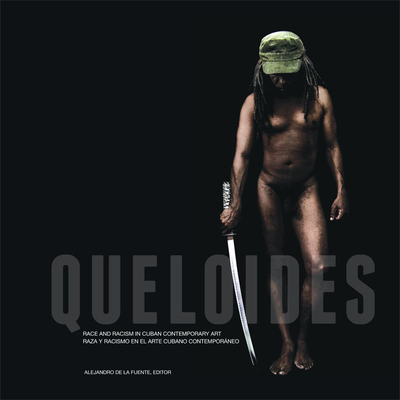 Queloides
Race and Racism in Cuban Contemporary Art
Paperback

* Individual store prices may vary.
Description
Queloides catalogs an art exhibit on the persistence of racism and racial discrimination in contemporary Cuba. Despite the social transformations implemented by the Cuban revolutionary government since the early 1960s, racism continues to be a deep wound in Cuban society, one that generates countless social and cultural scars. In response to the official silence surrounding racial issues in Cuba, the twelve artists who participate in Queloides insist on the need to acknowledge and debate this social problem. This is the first time in post-revolutionary Cuba that the word "racism" has appeared in the title of an exhibition.
      The volume, which is bilingual in English and Spanish, includes several essays that analyze the work of these visual artists in the context of changes experienced by Cuban society since the 1990s, including the resurgence of racist attitudes and behaviors. "Queloides," or "keloids," are pathological, wound-induced scars. Although any injury may result in keloids, many people in Cuba believe that black skin is particularly susceptible to them. Thus the title evokes the persistence of racial stereotypes and the traumatic process of dealing with racism, discrimination, and racist violence.
      Alejandro de la Fuente and Elio Rodríguez Valdés co-curated the exhibit, which was originally hosted at the Wifredo Lam Center of Contemporary Art in Havana, Cuba, and transferred to the Mattress Factory in Pittsburgh, Pennsylvania.
University of Pittsburgh Press, 9780822961529, 164pp.
Publication Date: January 15, 2011
About the Author
Alejandro de la Fuente is UCIS Research Professor of History and Latin American Studies at the University of Pittsburgh. He is the author of A Nation for All: Race, Inequality, and Politics in Twentieth-Century Cuba and Havana and the Atlantic in the Sixteenth Century.
Elio Rodríguez Valdés is a Cuban artist whose work explores the intersections of race, gender, nationalism, and globalization. His work, which has been showcased in numerous collective and solo exhibits in Cuba, Spain, the United States, Belgium, Great Britain, Brazil, Argentina, the Dominican Republic, and Israel, is part of museum and private collections around the world.
 
or
Not Currently Available for Direct Purchase