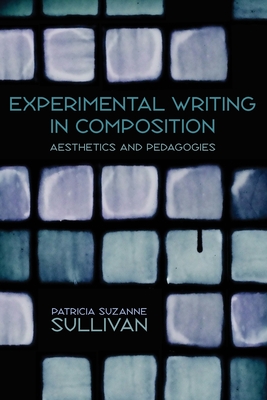 Experimental Writing in Composition
Aesthetics and Pedagogies (Composition, Literacy, and Culture)
Paperback

* Individual store prices may vary.
Description
From the outset, experimental writing has been viewed as a means to afford a more creative space for students to express individuality, underrepresented social realities, and criticisms of dominant socio-political discourses and their institutions. Yet, the recent trend toward multimedia texts has left many composition instructors with little basis from which to assess these new forms and to formulate pedagogies. In this original study, Patricia Suzanne Sullivan provides a critical history of experimental writing theory and its aesthetic foundations and demonstrates their application to current multimodal writing.

Sullivan unpacks the work of major scholars in composition and rhetoric and their theories on aesthetics, particularly avant-gardism. She also relates the dialectics that shape these aesthetics and sheds new light on both the positive and negative aspects of experimental writing and its attempts to redefine the writing disciplines. Additionally, she shows how current debates over the value of multimedia texts echo earlier arguments that pitted experimental writing against traditional models. Sullivan further articulates the ways that multimedia is and isn't changing composition pedagogies, and provides insights into resolving these tensions.

Praise For Experimental Writing in Composition: Aesthetics and Pedagogies (Composition, Literacy, and Culture)…
"In
Experimental Writing in Composition,
Sullivan creates a new framework for current discussions about multimedia writing by examining composition studies within the context of experimental writing. In doing so, Sullivan presents an innovative way of understanding the history of new trends in the field. This book not only revises what we think we know about our theories and practices, it offers us new methods for reading our pasts and composing our futures."
—Nancy C. DeJoy, Michigan State University
"Patricia Sullivan offers a timely challenge to naturalized conceptions of 'experimental writing' as inherently liberatory or counter-cultural. By illuminating the aesthetic theories that have shaped our field's history, Sullivan encourages us to attend to the inherited aesthetics and values that inform our pedagogies, assignments, and readings of student texts. Her compelling book reminds us that there are no shortcuts to imaginative, critical writing practices; instead, we must work with students to theorize aesthetics and rhetorics that rewrite experimentation as agency."
—Shari Stenberg, University of Nebraska-Lincoln
"In providing readers with both the history of experimental writing and aesthetic theories that help explain how to evaluate these genres, Sullivan gives composition instructors a better sense of what is possible and at the same time tracks composition's changes over the last 50 years."
--The CEA Forum
University of Pittsburgh Press, 9780822962083, 200pp.
Publication Date: November 30, 2012
About the Author
Patricia Suzanne Sullivan is assistant professor of English and director of the first year writing program at Northeastern University.