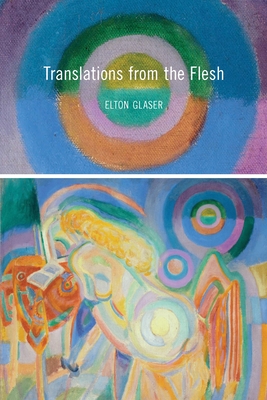 Translations from the Flesh (Pitt Poetry Series) (Paperback)
University of Pittsburgh Press, 9780822962342, 96pp.
Publication Date: February 24, 2013
* Individual store prices may vary.
Description
Translations from the Flesh, Elton Glaser's seventh full-length collection of poetry, is driven by the powerful engines of love and desire. In poems long and brief, playful and intense, Glaser evokes what it feels like "to fall into / Love and its infinite mistakes." In a style that might be described as "flamboyant stoicism" (a phrase from Simon Callow,) he explores our human urgencies and weaknesses, following wherever our appetites lead us, whether hormonal or spiritual, cravings that we struggle to understand. The voice that says "Apprentice me to mysteries of the flesh" speaks for everyone intent on making sense of the body's restless yearning for fulfillment. These poems, with their witty brio and passionate precision of language, agree with Gerald Stern that "the brain / is the best organ for love." At the same time, they are not afraid to get down in the dirt, among the more primitive pleasures. Whatever their bent, from moony aspirations to "rare positions only the wicked know," the poems express Glaser's mission to give voice to those deep pressures that move us, body and soul: "I put my native tongue / To work, open to / The dark instincts of ecstasy."
About the Author
Elton Glaser is the author of seven other poetry collections: Relics, Tropical Depressions, Color Photographs of the Ruins, Winter Amnesties, Pelican Tracks, Here and Hereafter, and The Law of Falling Bodies. His poems have appeared in the 1995, 1997, and 2000 editions of The Best American Poetry. Among Glaser's awards are two fellowships from the NEA, seven fellowships from the Ohio Arts Council, the Iowa Poetry Prize, the 1996 Ohionana Poetry Award, and the Miller Williams Arkansas Poetry Prize. He is Distinguished Professor Emeritus of English at the University of Akron, former director of the University of Akron Press, and former editor of the Akron Series in Poetry.
Praise For Translations from the Flesh (Pitt Poetry Series)…
"Like the moon moving toward eclipse, the luminous realm of desire in Elton Glaser's superb new collection is always in danger of erasure by the mortal shadow thrown by the earth. Translations from the Flesh is a stunning journal of passage from adolescent audacity to mature reflection, and these poems are without question Elton Glaser's finest and most powerful work yet."
—David St. John
"Was it Patsy Cline who said her voice was trouble and honey? The same is true of Elton Glaser, whose new book Translations from the Flesh is further testimony that the restless imagination and keen wit spring from and return to love. Master of vernacular surprises and erudite on everything from Propertius to pop culture, Glaser offers 'the uncontrollable truth' throughout this splendid collection."
—R. T. Smith

"Elton Glaser has long been a poetic provocateur of the first order, a master of charged and highly kinetic language that delights in revealing our secret, true, shaded selves. In Translations from the Flesh, Glaser sets every poem, every line, on fire with his wicked wit and wound-up music, enlisting his speakers in a cage match between the sacred and the profane, between 'the dark instincts of ecstasy,' and 'other punishments the stars pronounce.'  These poems are lightning-bright, unapologetic, unsparing—especially of themselves—and very, very funny."
—Dorothy Barresi

or
Not Currently Available for Direct Purchase