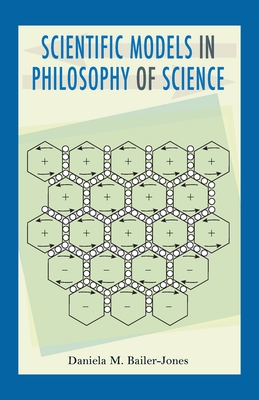 Scientific Models in Philosophy of Science
Paperback

* Individual store prices may vary.
Description
Scientists have used models for hundreds of years as a means of describing phenomena and as a basis for further analogy. In Scientific Models in Philosophy of Science, Daniela Bailer-Jones assembles an original and comprehensive philosophical analysis of how models have been used and interpreted in both historical and contemporary contexts.

Bailer-Jones delineates the many forms models can take (ranging from equations to animals; from physical objects to theoretical constructs), and how they are put to use.  She examines early mechanical models employed by nineteenth-century physicists such as Kelvin and Maxwell, describes their roots in the mathematical principles of Newton and others, and compares them to contemporary mechanistic approaches. Bailer-Jones then views the use of analogy in the late nineteenth century as a means of understanding models and to link different branches of science. She reveals how analogies can also be models themselves, or can help to create them.

The first half of the twentieth century saw little mention of models in the literature of logical empiricism. Focusing primarily on theory, logical empiricists believed that models were of temporary importance, flawed, and awaiting correction. The later contesting of logical empiricism, particularly the hypothetico-deductive account of theories, by philosophers such as Mary Hesse, sparked a renewed interest in the importance of models during the 1950s that continues to this day.

Bailer-Jones analyzes subsequent propositions of: models as metaphors; Kuhn's concept of a paradigm; the Semantic View of theories; and the case study approaches of Cartwright and Morrison, among others. She then engages current debates on topics such as phenomena versus data, the distinctions between models and theories, the concepts of representation and realism, and the discerning of falsities in models.

Praise For Scientific Models in Philosophy of Science…
"This user-friendly introduction to models in scientific reasoning is the first book-length discussion of this importanat philosophy of science topic. Reseachers will appreciate the chapter notes and references as well as the chronological bibliography and an extensive index."
—Choice
"Scientific models have been center stage in the philosophy of science for the past twenty-five years. And yet, a systematic book-length discussion has not been forthcoming. Daniela Bailer-Jones admirably fills this gap. Her new book will be essential reading for anybody interested in models, how they function, and what their cognitive role in science is."
—Stephan Hartmann, Tilburg Center for Logic and Philosophy of Science 
"The standard philosophical literature on the role of models in scientific reasoning is voluminous, disorganized, and confusing. If you have found this literature frustrating, you'll welcome Bailer-Jones' lucid, thoughtful, and user-friendly introduction. Her insightful discussions of vexed questions-including questions about relations between models and analogical inferences-can unlock door after door, giving its readers access to a fascinating topic in the philosophy of science. "
--Jim Bogen, University of Pittsburgh
"Indeed a book that all of us who have been working and teaching models [always] wanted to have. . . . It will inspire many scholars and students in the years to come . . . University of Pittsburgh Press has done a great service to the philosophical community in agreeing to publish this book posthumously."
—International Studies in the Philosophy of Science
It is unfortunate that Daniela is no longer with us to address these problems and to further explore her inteesting and promising ideas. Her acute intellect and nature politeness in arguing will be surely missed by all those who knew her and her work on models."
—Metascience
University of Pittsburgh Press, 9780822962731, 248pp.
Publication Date: June 7, 2013
About the Author
Daniela M. Bailer-Jones taught philosophy of science at the University of Paderborn, the University of Bonn, and the University of Heidelberg, and was a member of the editorial board of International Studies in the Philosophy of Science.