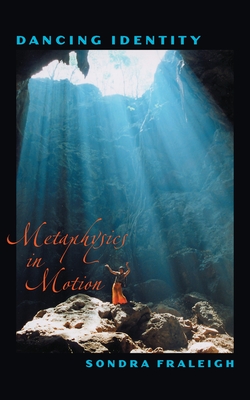 Dancing Identity (Paperback)
Metaphysics In Motion
University of Pittsburgh Press, 9780822963004, 304pp.
Publication Date: October 31, 2004
* Individual store prices may vary.
Description
Combining critical analysis with personal history and poetry, Dancing Identity presents a series of interconnected essays composed over a period of fifteen years. Taken as a whole, these meditative reflections on memory and on the ways we perceive and construct our lives represent Sondra Fraleigh's journey toward self-definition as informed by art, ritual, feminism, phenomenology, poetry, autobiography, and-always-dance.
Fraleigh's brilliantly inventive fusions of philosophy and movement clarify often complex philosophical issues and apply them to dance history and aesthetics. She illustrates her discussions with photographs, dance descriptions, and stories from her own past in order to bridge dance with everyday movement. Seeking to recombine the fractured and bifurcated conceptions of the body and of the senses that dominate much Western discourse, she reveals how metaphysical concepts are embodied and presented in dance, both on stage and in therapeutic settings.
Examining the role of movement in personal and political experiences, Fraleigh reflects on her major influences, including Moshe Feldenkrais, Kazuo Ohno, and Twyla Tharp. She draws on such varied sources as philosophers Simone de Beauvoir and Martin Heidegger, the German expressionist dancer Mary Wigman, Japanese Butoh founder Tatsumi Hijikata, Hitler, the Bomb, Miss America, Balanchine, and the goddess figure of ancient cultures. Dancing Identity offers new insights into modern life and its reconfigurations in postmodern dance.
Praise For Dancing Identity: Metaphysics In Motion…
"Part theory, part memoir, part dance analysis, Dancing Identity shakes loose many traditionally held assumptions about the dancing body.  In this highly original series of essays, ranging from ballet to Butoh, Sondra Fraleigh offers illuminating insights in her quest to unravel the mind/body split."
—Julie Malnig, The Gallatin School, New York University
"A kaleidoscope of what it is to be human. Fraleigh's project is not just to articulate the human potential of an existential metaphysics, but dancing as the mode of existential being par excellence."
—Nigel Stewart, Lancaster University
"An arresting and relentless examination of dance, gender, and identity. Fraleigh's autobiographical elements are remembered with wonder against overwhelming odds. I felt empowered as a woman through her words."
—Tamah Nakamura, Kyushu University
"The wide-ranging themes explored in <I>Dancing Identity</I> are tied together by a personal narrative that is engaging and provocative, and that brings new and vital life to the once highly charged feminist claim that the personal is political."
—Maxine Sheets-Johnstone, University of Oregon
or
Not Currently Available for Direct Purchase