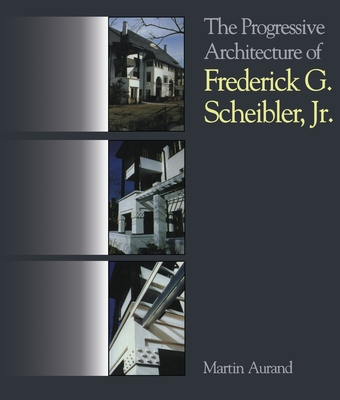 The Progressive Architecture Of Frederick G. Scheibler, Jr (Paperback)
University of Pittsburgh Press, 9780822963301, 184pp.
Publication Date: April 17, 2015
* Individual store prices may vary.
Description
Frederick G. Scheibler, Jr. (1872–1958) was the rare turn-of-the-century American architect who looked to progressive movements such as Art Nouveau and Arts and Crafts for inspiration, rather than conventional styles. His fresh house designs and plans for apartment buildings and multifamily "group cottages" feature dramatic massing, rich detailing, and a wide variety of materials. Scheibler envisioned each building as a work of art, integrating architecture and ornamentation. Prized today, his best works are scattered throughout Pittsburgh's East End and eastern suburbs.
This richly illustrated volume, the first comprehensive study of Scheibler, includes 125 historic and contemporary photographs and drawings, a catalogue raisonné of all of his known projects—including many not recorded in any other published source—a list of books in his library, and a selected bibliography.
About the Author
Martin Aurand is architecture librarian at Carnegie Mellon University and archivist of the Carnegie Mellon University Architecture Archives. He is the author of The Spectator and the Topographical City.
Praise For The Progressive Architecture Of Frederick G. Scheibler, Jr…
"This slim and easy-to-read volume carefully traces Scheibler's architectural development from his early work using traditional revival styles, through his peak of creativity drawing heavily from the Progressive movement, to his final commissions when he returned to a more familiar approach to design. An informative and enjoyable piece of scholarship."
—Pennsylvania History
"Two of the author's stated aims are the documentary preservation of Scheibler's career history and the actual preservation of his buildings. Aurand has succeeded quite well at the first of these goals: his book offers a well-argued case for Scheibler's 'progressivism' (a term Aurand uses in connection with a range of early modern movements, including the Secession and Art Nouveau). The architectural analysis is well supported by both archival research and a wide range of illustrations."
—Journal of the Society of Architectural Historians
"A valuable contribution to the culture of this region, both for those who have been waiting for such a study as well as those meeting Scheibler for the first time."
—Pittsburgh Post-Gazette
or
Not Currently Available for Direct Purchase