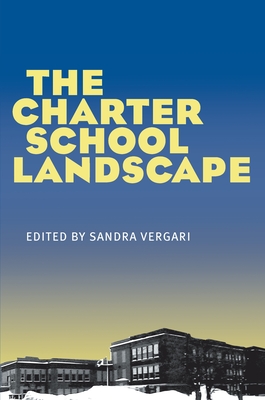 The Charter School Landscape
Paperback

* Individual store prices may vary.
Other Editions of This Title:
Hardcover (7/19/2002)
Description
Charter schools are publicly funded entities that enjoy freedom from many of the regulations under which traditional public schools operate. There are, however, state and local variations in charter school legislation and implementation. The Charter School Landscape is the first book to analyze and compare charter school politics and policies across a broad range of jurisdictions.

The first charter school opened in Minnesota in 1992. Within nine years, there were more than 2,000 charter schools operating in thirty-four states, Washington, D.C., and Alberta, Canada. Public discourse on the charter school reform is often passionate and politically motivated. Sandra Vergari has assembled a group of experts to present a more reflective and scholarly discussion of the reform, its performance to date, and its implications for public policy.

Each chapter focuses on a single state or province, and systematically addresses such issues as charter school laws, the politics of policy implementation, charter school accountability, controversies and trends, and prospects for the future. In addition, the contributors emphasize significant issues specific to each state that offer lessons for analysts and policymakers everywhere. As a whole, The Charter School Landscape suggests that charter schools are having a significant impact on the institution of public education and how we think about the concept of the "real public school."
Praise For The Charter School Landscape…
"Comprises 12 case studies of U.S. states and a Canadian province that are in the forefront of the charter school movement.  The picture presented takes into account some of the very important legislative refinements, legal challenges, and variations in implementation that have taken place since their original charter school legislation was enacted.  Most of the contributors are well-known and respected, so this collection will have instant credibility.  As someone who follows this issue closely, I will be certain to purchase this book and recommend it to scholars and policy activists who want to know how the charter phenomenon is playing out across the country."
—Jeffrey Henig, George Washington University
"A very valuable edition on one of the most important, albeit controversial, educational innovations in recent decades.  Charter schools are quasi public schools that hold the promise of enhancing service competition without dismantling the public nature of education. There are, however, significant interstate variations in charter legislation and implementation.  This volume is designed to examine these variations through a series of empirical case studies of eleven U.S. states and one Canadian province.  A timely and welcome addition to course materials in public management and policy."
—Kenneth Wong, Associate Director, Peabody Center, Vanderbilt University
" . . . contains much interesting information, insights, and analyses. . . . contains important policy questions and potential policy guides. . . .What 'The Charter School Landscape' makes clear is how much learning has accumulated over the past decade of chartef reform. While some of this is being shared informally by charter schools and authorizers, the movement deserves a serious national grappling of the issues."
—Teachers College Record
University of Pittsburgh Press, 9780822963363, 336pp.
Publication Date: September 2, 2014
About the Author
Sandra Vergari is an assistant professor at the University at Albany, SUNY.