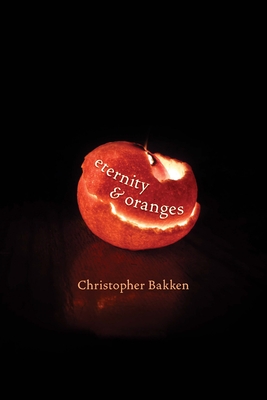 Eternity & Oranges (Pitt Poetry Series) (Paperback)
University of Pittsburgh Press, 9780822964049, 88pp.
Publication Date: February 29, 2016
* Individual store prices may vary.
Description
"We'd not slept in days, or else we were/ still sleeping—who could tell?" someone asks in the opening poem of Eternity & Oranges. The voices we encounter in this book speak on the verge of disappearance, from places marked by disintegration and terror. Christopher Bakken's poems are acts of conjuring. They move from the real political landscapes of Greece, Italy, and Romania, into more surreal spaces where history comes alive and the summoned dead speak. In the formally diverse long poem, "Kouros/Kore," but also in this book's terse and harrowing dream songs, Bakken writes with devastating force, at every turn "Guilty of the crime of praise" while "begging for an antidote to beauty."
About the Author
Christopher Bakken is department chair and Frederick F. Seeley Professor of English at Allegheny College. He is the author of the poetry collections After Greece and Goat Funeral. He is also co-translator of The Lions' Gate: Selected Poems of Titos Patrikios, and the author of Honey, Olives, Octopus: Adventures at the Greek Table.
Praise For Eternity & Oranges (Pitt Poetry Series)…
"This is a beautiful collection of poems: half-cryptic, half-open; half based on ancient myths, half on actual life. There's almost always Greece as the backdrop, olives and the sea but also a human drama. Christopher Bakken proves that what's ancient is also modern and vice versa. We live between times; only poetry can make it palpable."
—Adam Zagajewski
"Eternity & Oranges is a beautifully crafted book of apprehensions, the apprehensions chiefly of death as furnished by sea, love, politics, and separation. It moves through Greece and the Balkans watching scenes darken and divide. The unsaid haunts the book with its degrees of saying. It is what the skin of poetry is for: to contain the flesh and nerves while bearing whatever life inflicts on it."     
—George Szirtes