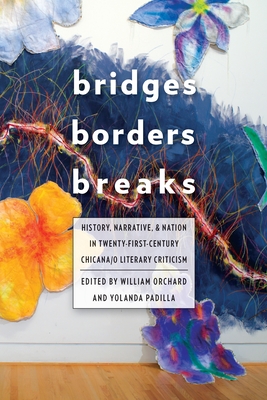 Bridges, Borders, and Breaks (Paperback)
History, Narrative, and Nation in Twenty-First-Century Chicana/o Literary Criticism (Latinx and Latin American Profiles)
University of Pittsburgh Press, 9780822964148, 216pp.
Publication Date: June 17, 2016
* Individual store prices may vary.
Description
This volume reassesses the field of Chicana/o literary studies in light of the rise of Latina/o studies, the recovery of a large body of early literature by Mexican Americans, and the "transnational turn" in American studies. The chapters reveal how "Chicano" defines a literary critical sensibility as well as a political one and show how this view can yield new insights about the status of Mexican Americans, the legacies of colonialism, and the ongoing prospects for social justice.
Chicana/o literary representations emerge as significant examples of the local that interrogate globalization's attempts to erase difference. They also highlight how Chicana/o literary studies' interests in racial justice and the minority experience have produced important intersections with new disciplines while also retaining a distinctive character. The recalibration of Chicana/o literary studies in light of these shifts raises important methodological and disciplinary questions, which these chapters address as they introduce the new tools required for the study of Chicana/o literature at this critical juncture.
About the Author
William Orchard is assistant professor of English at Queens College, City University of New York.
Yolanda Padilla is assistant professor in the School of Interdisciplinary Arts and Sciences at the University of Washington, Bothell.
Praise For Bridges, Borders, and Breaks: History, Narrative, and Nation in Twenty-First-Century Chicana/o Literary Criticism (Latinx and Latin American Profiles)…
"These first-rate essays represent the maturation of Latina/o literary studies, whose sophistication has grown by leaps and bounds with the crucial aid of this volume's subject: the brilliant work of Ramón Saldívar. Well organized and unique, this volume is sure to become essential reading in the field."
—John Morán González, University of Texas at Austin