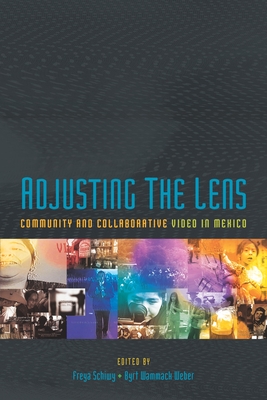 Adjusting the Lens
Community and Collaborative Video in Mexico (Pitt Illuminations)
Paperback

* Individual store prices may vary.
Description
Adjusting the Lens offers a detailed analysis of contemporary, independent, indigenous-language audiovisual production in Mexico and in Mexican migrant communities in the United States. The contributors relate the styles and forms of collaborative and community media production to socially critical, transformative, resistant, and constitutive processes off-screen, thereby exploring the political within the context of the media. The chapters show how diasporic media makers map novel interpretations of image and sound into existing audiovisual discourses to communicate social and cultural changes within their communities that counter stereotypical representations in commercial television and cinema, and contribute to a newfound communal identity. The new media expose the conflict of social movements and/or indigenous and rural communities with the state, challenge Eurocentrism and globalization, and reveal the power of audiovisual production to affect political change.
Praise For Adjusting the Lens: Community and Collaborative Video in Mexico (Pitt Illuminations)…
"A generation ago, media representations of indigenous Mexican communities were made almost entirely by outsiders. Today, thanks in part to the arrival of newer video technologies and their increasing availability and affordability, these communities commonly produce moving images, made for a variety of audiences and purposes. Schiwy and Wammack Weber's pioneering collection examines the diversity of independent media production both within indigenous Mexico and across international borders."
—Jesse Lerner, Pitzer College

"Adjusting the Lens expands earlier notions of indigenous and/or community-focused video production. With an innovative and valuable extension of the concept of diaspora, the contributors link various realms of differently marginalized collective representation and demonstrate how these realms have influenced each other. Their work opens new vistas for viewing cultural politics in Mexico and beyond."
—Laurel C. Smith, University of Oklahoma
University of Pittsburgh Press, 9780822964469, 264pp.
Publication Date: July 10, 2017
About the Author
Freya Schiwy is associate professor of media and cultural studies at the University of California, Riverside. She is the author of Indianizing Film: Decolonization, the Andes, and the Question of Technology and co-editor of Digital Media, Cultural Production, and Speculative Capitalism.
 
Byrt Wammack Weber is an independent artist and media maker, founding director of the Mexican media arts organization Yoochel Kaaj, professor of visual arts at the Escuela Superior de Artes de Yucatán, and member of the Sistema Nacional para Creadores de Arte-FONCA.