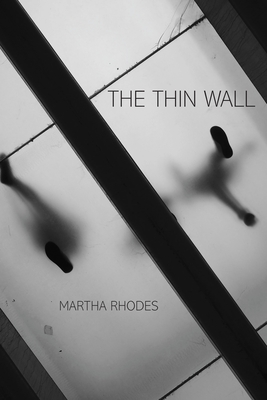 The Thin Wall (Pitt Poetry Series) (Paperback)
University of Pittsburgh Press, 9780822964537, 72pp.
Publication Date: February 13, 2017
* Individual store prices may vary.
Description
Past Praise for Mother Quiet:
"The aim of poetry (and the higher kind of thriller) is to be unexpected and memorable. So a poem about death might treat it in a way that combines the bizarre and the banal: the Other Side as some kind of institution—a creepy hospital, an officious hotel or retirement home. Martha Rhodes takes such an approach in 'Ambassadors to the Dead,' from her abrupt, unsettling, artfully distorted, indelible new book Mother Quiet. Blending the matter-of-fact with the surreal, as a way of comprehending the stunning, final reality, Rhodes is an inheritor of Emily Dickinson's many poems on the same subject."
—Robert Pinsky, Washington Post
About the Author
Martha Rhodes is the author of four previous poetry collections: At the Gate, Perfect Disappearance,Mother Quiet, and The Beds. She teaches in the graduate program at Sarah Lawrence College and the MFA Program for Writers at Warren Wilson College, as well as the Fine Arts Work Center in Provincetown. She directs the summer Conference on Poetry at the Frost Place and is the director of Four Way Books in New York City.
Praise For The Thin Wall (Pitt Poetry Series)…
"In books that are as demanding as they are beautiful, Martha Rhodes has been mapping the psychic terrain of family life and romantic life in contemporary America. The way we are betrayed by others, the way we betray ourselves, the way love is both harbor and harm, the way memory is both a form of elation and of wounding—Rhodes looks at our instances of extremity and somehow turns them into bittersweet lyric utterance. Spare and unsparing, The Thin Wall is Rhodes doing her most powerful work so far."
—Rick Barot
"The Thin Wall—between care and resentment, protectiveness and rage, betrayal and abandonment—marks the furious, vital poems in Martha Rhodes's fifth collection. These poems enact a fierce reckoning with families rent from within or without, trailing attempts at refuge like ripped streamers from a cut-rate lot: no one escapes the creosote of The Thin Wall's collapse. Martha Rhodes has long been one of our finest poets, and now she has written her best and most moving book."
—Susan Wheeler
"The poems of The Thin Wall are short, mostly only ten to fourteen lines, chipped like shards of overheard conversation, or other times internal dialogue. Once in a while, the poem resembles a witches' spell or lamentation. Either way, this is a poetry of survival: dark, haunted, and strangely—powerfully—luminous."
—Kenyon Review