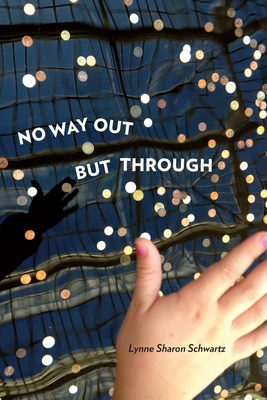 No Way Out but Through (Pitt Poetry Series) (Paperback)
University of Pittsburgh Press, 9780822964599, 88pp.
Publication Date: February 14, 2017
* Individual store prices may vary.
Description
"One marvels at the force of seeing in Schwartz's No Way Out But Through and cannot help but feel a particular gratitude for her abundant humor. Go all in with these poems; you'll reap unknown rewards. She possesses a quick-witted imagination that sanctifies memories and makes room for the wondrous nature of our cosmopolitan lights."
—Major Jackson
About the Author
Lynne Sharon Schwartz is the author of two previous poetry collections: See You in the Dark, and In Solitary. Her twenty-three books include the novels Disturbances in the Field, Leaving Brooklyn, a finalist for the PEN/Faulkner Award, and Rough Strife, a finalist for the National Book Award. She has also published non-fiction, short stories, a memoir, essays, and translations. Schwartz is the recipient of fellowships from the Guggenheim Foundation, the National Endowment for the Arts (in fiction and translation), and the New York State Foundation for the Arts. She has taught widely in the United States and abroad, and currently teaches at the Bennington College Writing Seminars and the Columbia University School of the Arts.
Praise For No Way Out but Through (Pitt Poetry Series)…
"A poet of poise and power. No Way Out but Through, Schwartz's third collection of poems, showcases some of this writer's many strengths. She's a stubborn anti-sentimentalist who can write wrenching elegies. She's an archivist of memories, a celebrant for the forgotten or nearly forgotten, who also writes eloquently of the undertow of oblivion. She's an anthologist of anxiety dreams. Irritated by Cordelia and partial to the Fisherman's Wife, she's a contrarian reader. At all times, Schwartz's poetic voice is piercingly honest. Her tough-minded intelligence leaves plenty of room for questions and regrets."
—LA Review of Books
"One marvels at the force of seeing in Schwartz's No Way Out But Through and cannot help but feel a particular gratitude for her abundant humor. Go all in with these poems; you'll reap unknown rewards. She possesses a quick-witted imagination that sanctifies memories and makes room for the wondrous nature of our cosmopolitan lights."
—Major Jackson
"Can mournfulness be wry? Can irony be heartfelt? Yes, when the writer is as insightful as Lynne Sharon Schwartz, her voice urgent with life even as she speaks about death. From Veronica Lake to her old boyfriends to lost family members, a whole peopled world is created for us here, at the intersection of memory and dream."
—Linda Pastan
"From dreams uncannily composed of real life oddities to sharply etched memories of a New York consumed by change and stark encounters of family deaths and portraits of enduring presences—Lynne Sharon Schwartz has given us a collection of lithe poems empowered by fierce attention, honesty, and ruefulness.  These poems have the immediacy and poignance of the best photographs, clear, haunting, trustworthy.  A book to read—and then keep near to return to again."
—Patricia Hampl
or
Not Currently Available for Direct Purchase