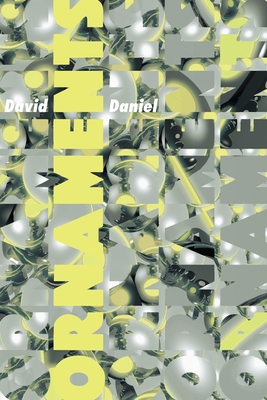 Ornaments (Pitt Poetry Series) (Paperback)
University of Pittsburgh Press, 9780822965183, 64pp.
Publication Date: November 15, 2017
* Individual store prices may vary.
Description
A reverent jag of irreverence, tilting forward to arresting moments of beauty, astonishment, confusion, and grief, the poems in David Daniel's Ornaments find their myths in history and pop culture; they take their truths, but just as much their doubts, from the fallibility of what we remember and the desperation with which we struggle to reassemble it.  Surreal, lyrical, madcap, they bring a faith, above all, in poetry. Which means in people and their bewildered hearts.
About the Author
David Daniel is the author of Seven-Star Bird, which won the Levis Reading Prize. Poetry editor of Ploughshares for more than a decade, he founded and produces WAMFEST: The Words and Music Festival, which has brought together many of the most celebrated artists for unique collaborative performances: Bruce Springsteen with Robert Pinsky, Rosanne Cash with C. D. Wright, Talib Kweli with Quincy Troupe, and dozens of others. He's been a member of the core faculty of the Bennington Writing Seminars and teaches at Fairleigh Dickinson University. Daniel lives in Cambridge, Massachusetts.
 
Praise For Ornaments (Pitt Poetry Series)…
"So you didn't think Rimbaud's Illuminations were possible in an American idiom? You didn't think that the explosive and tender, the vulgar and the visionary, could take concepts of spirit and body and wring their necks? These poems take on the South and the intricacies of race, they meditate on how power empties out the private life, all the while refusing to be pigeon-holed by ideologies of any stripe. They say with Whitman, 'Do I contradict myself? Well then, I contradict myself. . . .' Fierce and funny, ecstatic in their melancholy, these poems blow past any curb on the imagination. No one in any generation is writing poems that are like these: smart, visceral, immensely pleasurable to read."
—Tom Sleigh
"David Daniel has long known what wreckage and wounds break the soul to a blossoming wonder, both on the page and in the ear. Remarkable for how he remasters his and our suffering into sacred song, I bear witness in saying: Ornaments is a sweet American solo act that inspires a new telling that 'we can love by'."
—Major Jackson
"Ornaments has some of the most elegant, aggressive, sweet, hallucinatory, stone-carved, and raggedy-ass writing that I have ever read. Out of our slow, churning fall from childhood into adult life, David Daniel makes a poetry full of mortal reckonings and whispered pleasures, sending us on a submariner's tour of many of the most dangerous undercurrents in American history—his totally alive Rimbaud-like pilot at the helm night and day."
—David Rivard