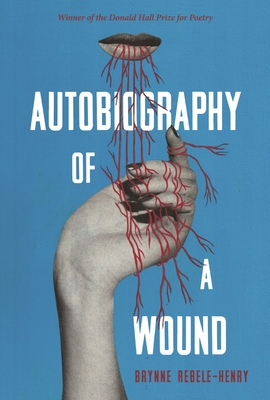 Autobiography of a Wound (Pitt Poetry Series) (Paperback)
University of Pittsburgh Press, 9780822965671, 96pp.
Publication Date: September 4, 2018
* Individual store prices may vary.
Description
Winner of the AWP 2017 Donald Hall Prize for Poetry
In ancient fertility carvings, artists would drill holes into the woman's body to signify penetrability, which is the basis of Autobiography of a Wound: allowing those wounds and puncture marks to speak through the fertility figures. The wounds are chronicled through letters and poems addressed to F (F stands for the fertility carvings themselves, which are being addressed as one unified deity), and A (Aphrodite, who is being referenced as a general deity of womanhood, a figurine that reappears throughout the poems, and a symbol that is referenced or portrayed in almost every fertility figurine or carving). Autobiography of a Wound reconstructs the narrative surrounding female pathos and the idea of the hysteric girl.
About the Author
Brynne Rebele-Henry has published poetry, fiction, and nonfiction in such journals as American Poetry Review, Denver Quarterly, Prairie Schooner, Fiction International, Rookie, and So to Speak. She has won numerous awards for her writing, including the 2016 Adroit Prize for Prose, the 2015 Louise Louis/Emily F. Bourne Award, and a 2017 Glenna Luschei Award.
 
Praise For Autobiography of a Wound (Pitt Poetry Series)…
"Wise, startling, often painful reading from a poet to watch."
-Library Journal 
"I learned early that beauty is violence, proclaims the speaker in Autobiography of a Wound. That a wound can speak for itself, and have its own personal history, is in and of itself an arresting idea. Brynne Rebele-Henry complicates that idea in poems that live and breathe in an adamant but prayerful darkness punctuated by small poppies, rosaries, white silk pants, sewing needles. Autobiography of a Wound is unafraid to stand at the edge of any precipice, and Rebele-Henry is unafraid to confront the darkness that lives in any crevice."
-Tarifa Faizullah
"There were a number of contenders that made this a truly tough decision, but in the end, I couldn't get this one out of my mind. Brynne Rebele-Henry has such a singular, obsessive urgency to her voice."
-Kim Addonizio