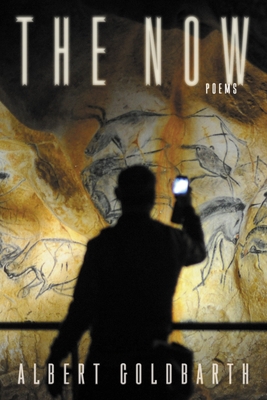 The Now
Poems (Pitt Poetry Series)
Paperback

* Individual store prices may vary.
Description
The Now describes the unique, and sometimes baffling, moment in which we live, a time defined by an immediate future of online wonderments, fake news, multiple personalities, data economy, gene modification, and the rest of the exciting-and-yet-ominous "technology culture," even as it's a time when the urge to memorialize the past—to sing elegiacally—seems more important than ever.
Between poems that consider the disappearance of language in an age of digital/binary communication, and poems that mourn the disappearance of fellow poets and artists, this collection attempts to stand on a nano-second that looks both backward and forward in time: the ever-shifting "now."
 
Praise For The Now: Poems (Pitt Poetry Series)…
"Albert Goldbarth just may be the American poet of his generation for the ages. Often humorous but always serious, Goldbarth combines erudite research, pop-culture fanaticism, and personal anecdote in ways that make his writings among the most stylistically recognizable in the literary world."—Judith Kitchen, The Georgia Review
 

"There's seemingly no field of knowledge so obscure nor slice of American life so cornball that it can't give rise to a Goldbarth tour de force . . . Still, what makes Goldbarth's best poems irresistibly memorable is not their dizzying profusion but their heroic efforts on behalf of memory itself. It's this thirst to get everything down, to plumb the recesses of psyche and history alike, that gives his roustabout verse its authentic tenderness and tragi-comedic amplitude . . . He has been one of poetry's most enthusiastic makers." Poetry magazine
 

"Albert Goldbarth has amassed a body of work as substantial and intelligent as that of anyone in his generation." –Harvard Review
 

"The only poet to receive two National Book Critics Circle awards and the author of more than 40 books of poetry and essays, Goldbarth is spot-on in this culturally relevant new collection."
— Raúl Niño, Booklist, Starred Review
 
University of Pittsburgh Press, 9780822965930, 104pp.
Publication Date: November 5, 2019
About the Author
Albert Goldbarth has been publishing books for over forty years. He won the National Book Critics Circle award for Saving Lives and Heaven and Earth: A Cosmology, the only poet to receive the honor two times. Goldbarth's honors include fellowships from the National Endowment for the Arts and the Guggenheim Foundation, and the Milt Kessler Award. His work has appeared in numerous anthologies, including The Penguin Anthology of 20th Century American Poetry and multiple appearances in The Best American Poetry series and ThePushcart Prize. He lives in Wichita, Kansas.