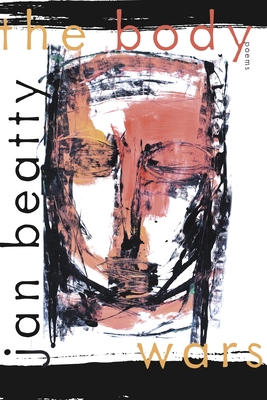 The Body Wars
Poems (Pitt Poetry Series)
Paperback

* Individual store prices may vary.
Description
What would it take to be home in one's body, to walk around the world as oneself, knowing the pain within and without us? Jan Beatty boldly answers that question by making a fire map of the body. These roiling poems smack into walls of meditation, only to slide down the smooth concrete into the flatline of joy. These are vital poems of dimension, of both psychic and literal travel, of the elasticity of truth and struggle, of the daily nature of desire that brings us to our knees—then shotguns us back to the heart's center.
 
Yellow Sky                                                                                                                 

The summer that I had nowhere to live:
 
the sky was yellow everywhere.
The cars of other people had their own private shine.
 
I walked slowly.
Several birds re-visited the backyards of strangers,
 
I was free
singing the song of the last thing I didn't say to you.
Praise For The Body Wars: Poems (Pitt Poetry Series)…
"Jan Beatty's visceral urgency and courageous truth-telling is a gust of welcome fresh air. These poems are astoundingly alive!" —Tracy K. Smith, United States Poet Laureate and author of Words in the Water
 

"'What would it be like to be stormless?' asks Jan Beatty early in The Body Wars, a collection riddled with bullets and natural disasters: fire storms, bush fires, fire tornadoes, flash floods, 'deranged air.' Man-made disasters, too: the heroin crisis, the aids pandemic, 'Trump Care.' But it is in the midst of crisis that Beatty finds her strength as artist, as witness, as poet. This is not a book that offers answers; rather, it offers important questions: 'Can I tell you that we mourned?' And 'are there too many drowned trees?' These are the questions we all must be asking 'as we crack into the mad ocean.' What an extraordinary book." —D.A. Powell, author of Repast: Tea, Lunch, Cocktails
 

"Jan Beatty is my essential writer, whose work always makes me feel less alone and less afraid. She is fierce, fearless, harnessing a fury that is particular as it is familiar. Her startling imagery and dignified line hold that energy tight. When I think of Jan's poetry I think—reliably and unapologetically feminist, unflinching especially in terms of violence, poverty, and sex in which women are subjects rather than objects." —Denise Duhamel

"Beatty writes taut poems, and much like muscles tightening up when danger is sensed there is a tension in her best work that feels like her lines are on the verge of snapping." —Pittsburgh Post-Gazette
 
University of Pittsburgh Press, 9780822966241, 76pp.
Publication Date: September 22, 2020
About the Author
Jan Beatty is professor of English and director of creative writing at Carlow University, director of the Madwomen in the Attic writing workshops, and distinguished writer in residence of the Carlow University MFA program. Her fifth book, Jackknife: New and Selected Poems, won the 2018 Paterson Prize, and her memoir, American Bastard, won the 2019 Red Hen Nonfiction Award.
or
Not Currently Available for Direct Purchase