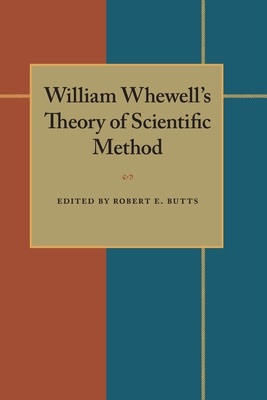 William Whewell's Theory of Scientific Method (Paperback)
University of Pittsburgh Press, 9780822983507, 372pp.
Publication Date: January 15, 1969
* Individual store prices may vary.
Description
William Whewell is considered one of the most important nineteenth-century British philosophers of science and a contributor to modern philosophical thought, particularly regarding the problem of induction and the logic of discovery.  In this volume, Robert E. Butts offers selections from Whewell's most important writings, and analysis of counter-claims to his philosophy.
About the Author
Robert E. Butts was former chairman of the Philosophy of Science department at the University of Western Ontario. He was the author or editor of numerous books including: Basic Problems in Methodology and Linguistics, and Constructivism and Science: Essays in Recent German Philosophy.