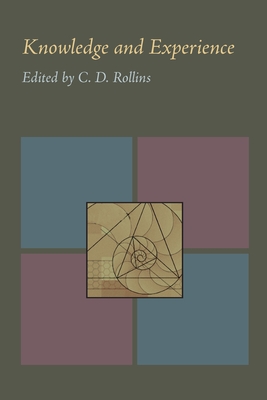 Knowledge and Experience
Paperback

* Individual store prices may vary.
Description
The fifteen papers in this volume deal with the two overlapping topics of knowledge and experience from the perspective of analytic philosophical inquiry.  The topics addressed are prominent in the work of such modern philosophers as Ludwig Wittgenstein, Bertrand Russell, C. I. Lewis, Gilbert Ryle, A. J. Ayer, and John L. Austin. 

Contributors include:  Hector-Neri Castañeda, Newton Garver, Arthur N. Prior, John R. Searle, G. J. Warnock, with commentary by Paul Benacerraf, V. C. Chappell, Carl Ginet, F. A. Siegler, James F. Thomson, Zeno Vendler, and Paul Ziff.

Praise For Knowledge and Experience…
"Knowledge and Experience is a useful and challenging book on the implications, for the theory of knowledge and the philosophy of mind, of philosophical speculations about language."
University of Pittsburgh Press, 9780822983842, 140pp.
Publication Date: November 15, 1963
About the Author
C. D. Rollins was professor of philosophy at Oberlin College.