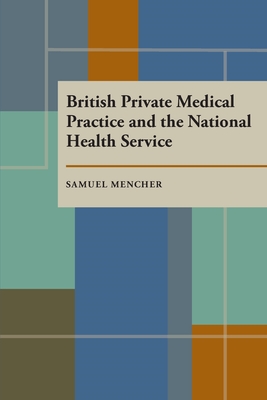 British Private Medical Practice and the National Health Service (Paperback)
University of Pittsburgh Press, 9780822984061, 144pp.
Publication Date: October 15, 1968
* Individual store prices may vary.
Description
Samuel Mencher spent a year in Great Britain (1965-1966) interviewing leaders of professional medical associations, executives of the health insurance societies, and general practitioners and specialists engaged in private practice.  His study of the private medical service twenty years after the passage of the National Health Service Act reviews the changes, problems, and successes of the National Health Service: trends in the amount and types of private medicine, the issues of conflict between private medicine and public policy, and attitudes of the public and of medical professionals.
About the Author
Samuel Mencher was professor of social welfare at the University of Pittsburgh.