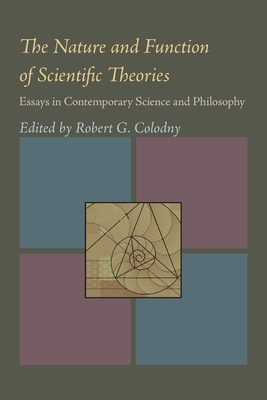 The Nature and Function of Scientific Theories (Paperback)
Essays in Contemporary Science and Philosophy
University of Pittsburgh Press, 9780822984283, 380pp.
Publication Date: January 15, 1971
* Individual store prices may vary.
Description
The six essays in this volume discuss philosophical thought on scientific theory including: a call for a realist, rather than instrumentalist interpretation of science; a critique of one of the core ideas of positivism concerning the relation between observational and theoretical languages; using aerodynamics to discuss the representational aspect of scientific theories and their isomorphic qualities; the relationship between the reliability of common sense and the authenticity of the world view of science; removing long-held ambiguities on the theory of inductive logic; and the relationship between the actuality of conceptual revolutions in the history of science and traditional philosophical pictures of scientific theory-building.
About the Author
Robert G. Colodny was professor of history at the University of Pittsburgh, and the editor of numerous books on philosophy of science including: The Nature and Function of Scientific Theories: Essays in Contemporary Science and Philosophy; Paradigms and Paradoxes: The Philosophical Challenges of the Quantum Domain; and Mind and Cosmos: Essays in Contemporary Science and Philosophy.
or
Not Currently Available for Direct Purchase