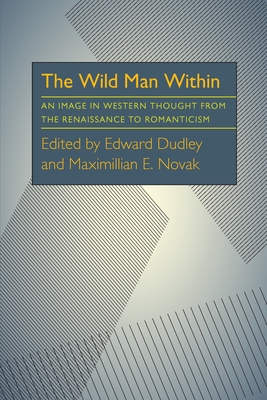 The Wild Man Within
An Image in Western Thought from the Renaissance to Romanticism
Paperback

* Individual store prices may vary.
Description
These essays trace the myth of the wild man from the Middle Ages to its disintegration into symbol in the periods following the discovery of America and encounter with real "wild men." This is the first book to discuss the concept of wildness in the writings of the Enlightenment period in Western Europe and the first to attempt a broad, interdisciplinary approach to the subject of primitivism, not only from a strict "history of ideas" approach, but through discussions of individual works, both literary and political, and encompassing various subject matter from racism to the origins of language.
Contributors: Richard Ashcraft; Ehrhard Bahr; John G. Burke; Earl Miner; Gary B. Nash; Stanley Robe; Geoffrey Symcox; Peter Thoralev; Hayden V. White, and the editors.
Praise For The Wild Man Within: An Image in Western Thought from the Renaissance to Romanticism…
"The rare book which is both scholarly and thoroughly readable and enjoyable. . . . The wide scope of the contents and its readability should assure good readership audience for the book, while its excellent reference features secure its place as a scholarly sources book."
—Choice
University of Pittsburgh Press, 9780822984405, 333pp.
Publication Date: November 15, 1997