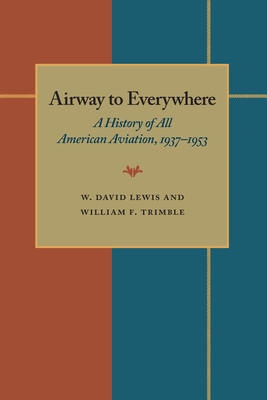 The Airway to Everywhere (Paperback)
A History of All American Aviation, 1937–1953
University of Pittsburgh Press, 9780822985068, 240pp.
Publication Date: April 15, 1988
* Individual store prices may vary.
Description
This book chronicles the history of All American Aviation of western Pennsylvania, a commercial airline pioneer. The brainchild of self-styled inventor Dr. Lytle S. Adams and Richard C. du Pont, the company began as an airmail delivery carrier, taking advantage of the Experimental Air Mail Act passed by Congress in 1938. The Airway to Everywhere relates the exciting early days of airmail delivery—hair-raising tales of courageous pilots who scooped mail bags tethered to wires strung between poles on makeshift airfields. The story of this airline is placed within the context a typical twentieth-century American business pattern-where technological innovation is followed by development and commercial application, followed by government subsidies and corporate takeovers. In that vein, All American Aviation would become Allegheny Airlines, and later, U.S. Air.
About the Author
W. David Lewis was Distinguished University Professor of History at Auburn University.