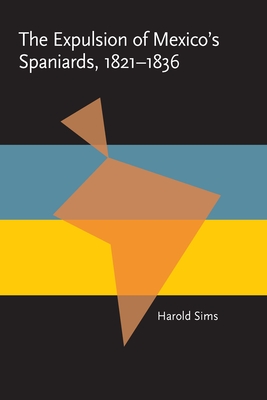 The Expulsion of Mexico's Spaniards, 1821-1836 (Pitt Latin American Series) (Paperback)
University of Pittsburgh Press, 9780822985242, 292pp.
Publication Date: November 15, 1990
* Individual store prices may vary.
Description
Winner of the Arthur P. Whitaker Prize as "the best book in Latin American Studies in 1990-1991

Mexico's colonial experience had left a bitter legacy. Many believed that only the physical removal of the old colonial elite could allow the creation of a new political and economic order. While expulsion seemed to provide the answer, the expulsion decrees met stiff resistance and caused a tug-of-war between enforcement and evasion that went on for years. Friendship, family influence, intrigue, and bribery all played a role in determining who left and who stayed. After years of struggle, the movement died down, but not until three-quarters of Mexico's peninsulares had been forced to leave. Expulsion had the effect of crippling a once flourishing economy, with the flight of significant capital.

About the Author
Harold D. Sims is professor emeritus of history at the University of Pittsburgh.
Praise For The Expulsion of Mexico's Spaniards, 1821-1836 (Pitt Latin American Series)…
"Sims's detailed examination provides us with an important piece of the difficult puzzle that comprises the history of early Independence-era Mexico."
—American Historical Review

"The Expulsion of Mexico's Spaniards 
should be incorporated into courses on independence movements and immigration because the issues Sims confronts in it are still vivid today as many places in the work struggle to emerge from the burden of colonialism into the realm of self-government."
—Latin American Research Review
 "Supported by an immense amount of archival research, . . . this may be said to be the definitive study of the topic. Professor Sims has ably demonstrated that the Spanish problem was of key importance in the early years of the Mexican republic and he has considerably added to our knowledge and understanding of that difficult period of Mexican history."
—Inter-American Review of Bibliography