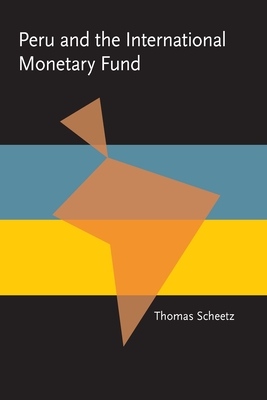 Peru and the International Monetary Fund (Pitt Latin American Series) (Paperback)
University of Pittsburgh Press, 9780822985662, 272pp.
Publication Date: May 15, 1986
* Individual store prices may vary.
Description
Thomas Scheetz shows that the Internationaly Monetary Fund's approach in 1980s Peru did not addresses the roots of debt and financial crisis, but instead has instituted inadequate stopgap policies, which have caused great inequities because of incorrect or biased assumptions. He argues that policies to eliminate "excess demand" in fact harm the poor, and the support the rich.
About the Author
Thomas Scheetz is professor and researcher for the Universidad Nacional de Quilmes in Buenos Aires, Argentina.
Praise For Peru and the International Monetary Fund (Pitt Latin American Series)…
"Thomas Scheetz's Peru and the International Monetary Fund offers a carefully documented analysis of values and biases in the Fund's negotiations with debtor countries."
—Latinamerica Pres
"Scheetz takes apart the analytical model long considered basic by the IMF, the monetary approach to the balance of payments, both in terms of its logic and the effects of its application to developing countries. . . . [His] discussion of instability in Peru is full of suggestive points about long-term problems [and] could be very stimulating for discussions of crucial choices of economic strategy."
—Latin American Research Review
"An economist, the author goes beyond the confines of his discipline with this work on the Peruvian case to approach the historic and social dimensions of the debt problem. . . . The author has the distinction of not limiting his field of investigation to the immediate crisis in Peru. In placing his study within a historic context, he makes clearly evident the continuing links of dependency that connect the Peruvian economy to the economies of the industrialized world."
—Etudes Internationales