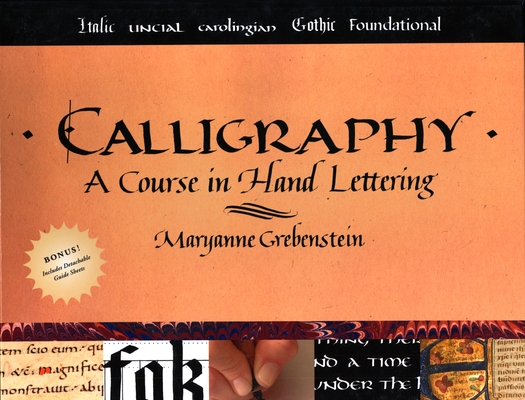 Calligraphy: A Course in Hand Lettering (Spiral)
A Course in Hand Lettering
Watson-Guptill Publications, 9780823005536, 112pp.
Publication Date: September 1, 2006
Description
For anyone who's ever been wowed by the writing on a wedding invitation rather than the reception...for anyone who's ever studied the calligraphy on a wine list rather than the chianti...this is the ideal book It's a comprehensive calligraphy course between covers, taught by a distinguished calligrapher. From ninth-century Uncial to fifteenth-century Gothic to nineteenth-century Script, the book explains the development of the major -hands- and shows how to master the basics. Topics include supplies, strokes, pen angles, spacing, design and layout, italic lettering, Carolingian lettering, foundational lettering, plus much, much more. Therapeutic and rewarding, calligraphy is popular both as an art form and a form of relaxation--and here's the perfect no-fuss, no-muss starter course.
About the Author
Maryanne Grebenstein has taught introductory calligraphy for more than ten years. She is the owner of The Abbey Studio in Hingham, Massachusetts, where she lives.
Advertisement