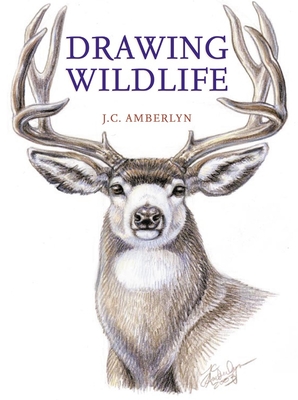 Drawing Wildlife (Paperback)
Watson-Guptill, 9780823023790, 160pp.
Publication Date: April 1, 2005
Description
Artists and naturalists will master their ability to render lifelike depictions of a wide range of wildlife in a variety of still and action poses in this unique instructional. Amberlyn begins by offering a discourse on animal anatomy, basic animal structure and characteristics, and the animals' natural environment. Such details are examined and explored through more than 300 detailed animal studies.
More advanced topics include drawing the three major animal categories: carnivores/omnivores (wolves, coyotes, weasels, raccoons, and bears), hoofed mammals (deer, elk, moose, caribou, and sheep), and small mammals (rabbits, squirrels, mice, beaver, and armadillo). Readers will transform their mediocre interpretations into drawings that truly capture the essence and subtleties of the animal, its mood, and its habitat.
About the Author
J. C. Amberlyn is an artist, animator, sculptor, and naturalist. She lives in Kingman, AZ.
Advertisement